Most French think there are 'too many foreigners,' say 'they don't feel at home' anymore – poll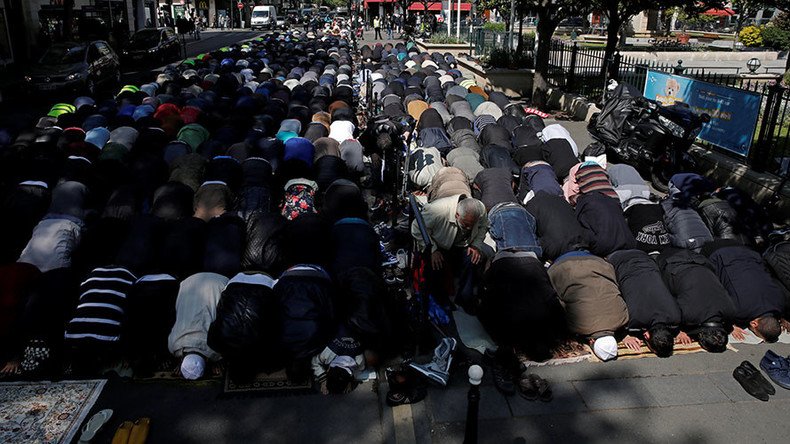 According to an Ipsos survey, commissioned and published by Le Monde, 65 percent of French people believe that there are "too many foreigners" in France, while 60 percent say that they "don't feel at home as they did before."
Also, over 60 percent said that migrants "in France do not make the effort to integrate," and 46 percent believe that integration isn't a complicated process.
The percentages vary depending on the political views of the respondents, with 95 percent of far-right National Front supporters saying that there are too many foreigners in France. The figure for Republicans is 83 percent (up seven percent since last year), while the left-leaning Socialists' figure is 46 percent.
Similarly, social divisions remain clear; 77 percent of laborers think that there are too many foreigners in France, compared with 46 percent of managers.
Islam also remains a hot topic for the French. Another Ipsos annual survey, 'French Fractures 2017,' indicated that 60 percent of the respondents believe Islam is incompatible "with the values of the French Republic."
In another question, an overwhelming 78 percent of the French regard Islam as a religion "seeking to impose its way of life on others."
About 46 percent said that "even if it is not its main message, Islam still contains within it the seeds of violence and intolerance." The figure is five percent up from the previous year.
The surveys were conducted amid a state of high alert, following two years of jihadist attacks. In November 2015, 130 people were killed in Paris; in July 2016, 86 people died in a truck attack in Nice.
France has been engulfed by disputes over Islam – one particularly hot topic being burkinis, an Islamic piece of beachwear.
Last summer, it was forbidden for a while to swim in burkinis on French beaches, though the Supreme Court ruled the measure unconstitutional in August. This year, the row has been renewed. A few days ago, the mayor of Lorette in central France banned the full-body swimsuit from a new leisure park, despite a high court ruling the bans illegal last year. Also, an activist tried to arrange a burkini beach party during the Cannes Film Festival, and the city administration pulled the plug on the plan.
You can share this story on social media: