Alone in the woods: 14yo survives 6 days in Siberian taiga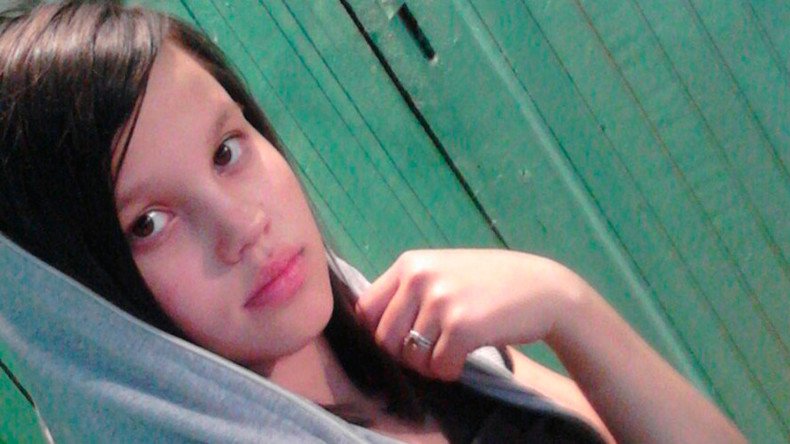 Hundreds of rescuers and volunteers on the ground and in the air combed a thick Siberian forest trying to locate a 14-year-old who got lost picking berries. With hopes dwindling, the girl was finally found on the sixth day of the massive search operation.
On Sunday, Yana Tomacheva was found alive in the wild of Russia's Krasnoyarsk region after wandering in the woods for six days. The rescue operation went on for almost a week, with more than 230 police officers, National Guard personnel, military and volunteers scouring the lush area.
Hundreds of square kilometers of dense taiga forest, as well as the land along the rivers and roads had been searched with the help of 17 vehicles. A helicopter, drones and a gyroplane were also deployed.
Now safe, Yana was found extremely exhausted and is expected to be transferred to a hospital in Krasnoyarsk, local media reports citing the regional emergencies ministry's spokeswoman.
Yana disappeared Monday after she went picking berries along with her mother and older sisters; who reportedly went in different directions. When the youngest didn't show up in the evening, the family raised the alarm.
"She got lost near village of Chindat. It's a pretty remote area, forest there is like a wall," rescue personell said at the time. "It is enough to walk ten kilometers and not see anything," local media reported citing the police.
Dozens of locals and rescuers flocked to the area as the search operation unfolded.
"The more people are involved, the bigger chances are of finding a person," said the head of the "Search for missing children" group who organized the volunteer units. "The grass is tall and it's almost impossible to see a person from above. Even if she lays two meters from you, you wouldn't notice her," she said.
READ MORE: 12 days lost in Siberia: 4yo girl rescued with drone, choppers, dogs (VIDEO)
Worse still, the first two days of the search were complicated due to rain, with search dogs losing the girl's tracks in the mud.
Yana wasn't very familiar with the woods, having being showed a few paths by her mother, according to the head of the Chindat village administration, Nikolay Alin, who was interviewed by local media at the time of the mission. Moreover, there were very little berries and mushrooms to be found in the area this year, and the ground could have been too damp for a fire, he said.
However, in the end, it was the berries that helped sustain the girl initial reports reveal. She also managed to endure swarms of mosquitos and midges as well as dodge the many bears that frequent the area.
READ MORE: 3yo boy missing in bear-infested taiga found alive after 3 days
You can share this story on social media: