3yo boy missing in bear-infested taiga found alive after 3 days
A three-year-old boy has been rescued after spending 72 hours alone in the bear and wolf-infested Siberian forest. The child had ended up stranded deep within the taiga after getting carried away playing with puppies near his home in Russia's remote Tuva Republic.
With night temperatures close to zero and not a living soul in sight, those were possibly the three longest days and nights in Tserin Dopchut's entire life.
The boy nibbled on chocolate left in his pockets and slept under a dry larch tree. It was a dangerous place to stay, though – the local River Mynas is cold and fast, and any who fall into it would stand little chance of surviving. Added to that is the threat from the bears and wolves that prowl the forest.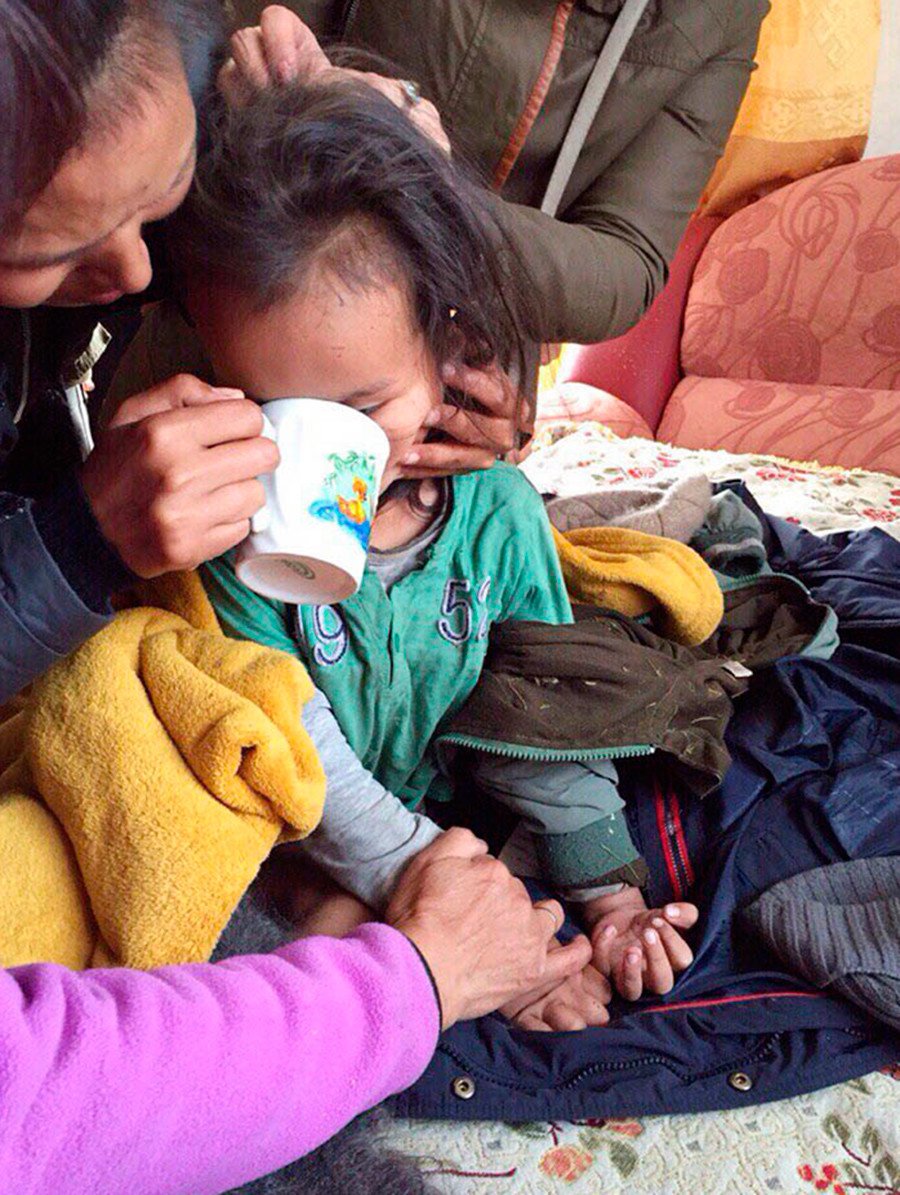 A massive search had been launched to find the child, with more than 100 people – including the Russian Emergency Ministry, police, volunteers, neighbors, friends and family members – burning the midnight oil in an attempt to find their little Tserin.
To make sure it was not a case of kidnapping, police first raided 63 houses in the village of Khut, home to some 400 people.
Tserin was nowhere to be found, however.
Tuva residents then launched a #FindTserin hashtag on social media platforms.
The rescuers split up into several small groups to scour the taiga forest around the boy's house centimeter by centimeter, hoping against hope to find him alive.
"We've walked 30 sq km by foot and flown over 125 sq km on the Mi-8 helicopter," Luisa Namchy, spokesperson for Tyva's Emergency Ministry, told Komsomolskaya Pravda.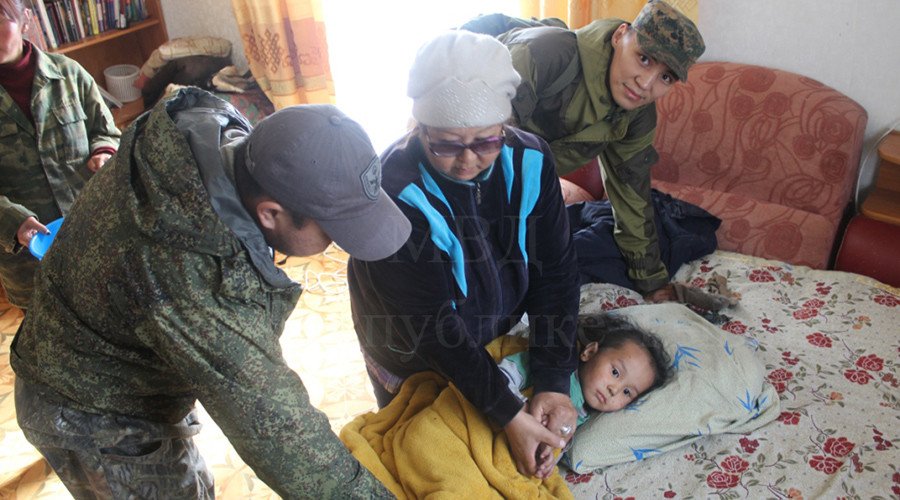 On the third day, the rescuers began to search though the area south of the village. Tserin's relatives discovered the boy in the field, about 3km away from his village.
"All shouted the boy's name and... Well done, kid! He responded to the call of his uncle!" Ayas Saryglar, head of Tyva's Civil Defense and Emergencies agency, told the newspaper.
"Once in the hands of a loved one, the first thing he asked about was his toy car. Then he said he had eaten all the chocolate in his pockets, then he relaxed, and finally fell asleep."
The child had signs of exhaustion and hypothermia, and was flown to the nearby town of Kyzyl to receive professional medical care.
Tserin has instantly turned into a local celebrity, with fellow villagers praising him for his courage and stamina. Many say the little boy who survived in the woods should become a professional rescuer when he grows up and a role model for others.
You can share this story on social media: