8 killed, 35 injured in gas explosion in south-west China (VIDEO)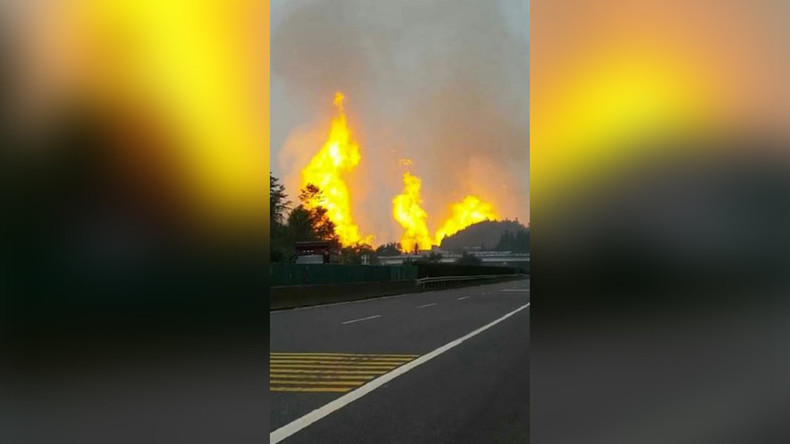 Locals were forced to flee a wall of flame near a Chinese village on Sunday after a natural gas pipeline exploded, killing 8 people and injuring 35 others.
The accident occurred at 10:44am local time near a stretch of the Shanghai-Kunming expressway in southwest China's Qinglong County, according to Chinese officials.
READ MORE: Gas explosion rocks apartment building in southwest Russia, casualties reported (PHOTOS, VIDEO)
At least 8 people were killed and 35 others injured when the pipeline erupted, report Xinhua News.
Some 53 firefighters had to be deployed to tackle the incident, report Sina. Meanwhile, traffic on the expressway was also brought to a standstill.


The blaze was brought under control before 1pm local time, according to a statement from Qianxinan traffic police.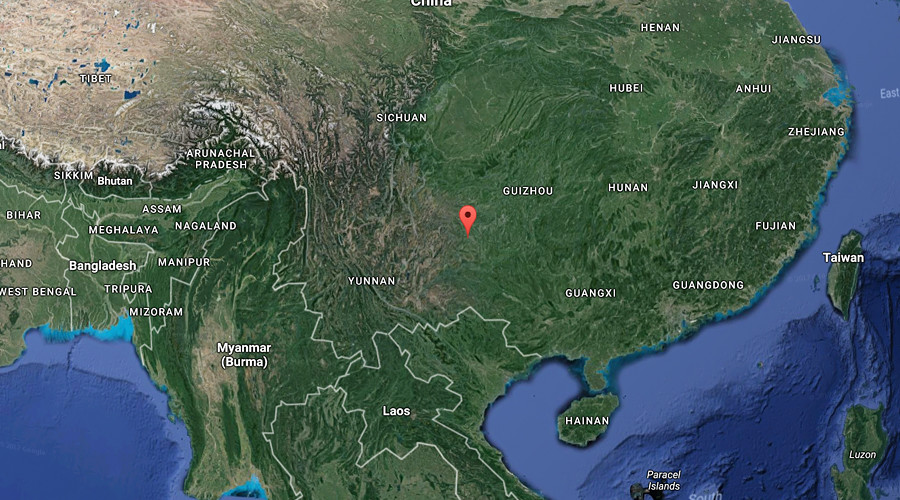 Video obtained by New China TV, an affiliate of Xinhua News Agency, shows people running for safety in the immediate aftermath of the explosion.
READ MORE: 7 injured as huge gas explosion rocks Brussels neighborhood (VIDEO, PHOTOS)
In the footage, a thick cloud of black smoke and flames can be seen rising from a row of buildings in an area believed to be the village of Xiaozhai.
You can share this story on social media: