7 injured as huge gas explosion rocks Brussels neighborhood (VIDEO, PHOTOS)
Seven people have been injured in a huge explosion that completely destroyed the upper stories of two houses in the Saint-Gilles area of Brussels, Belgium.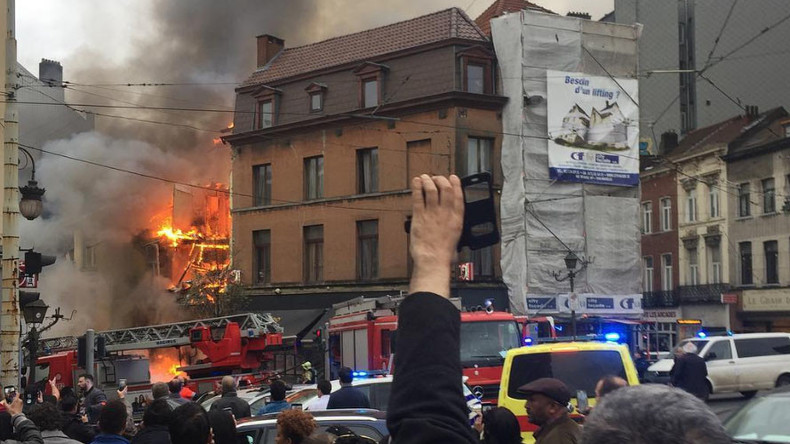 The explosion, which occurred at 4 pm local time on Saturday, caused a major fire at the properties on Boulevard de Waterloo on Saturday. One of the victims is seriously injured, according to Saint-Gilles' mayor, Charles Picque.
Belgian French-language broadcaster RTBF cites a police source as saying that the blast was caused by a huge "gas explosion." Picque told RTBF that three stories of the buildings collapsed in the inferno.
Initial reports indicated that six people had been injured in the violent explosion. However, that figure was later increased to seven. Fifteen others were evacuated as a precaution.
A huge number of firefighters and emergency service personnel converged on the scene and a large area was cordoned off.
The explosion has also caused disruptions on several tramlines operating in the area.
You can share this story on social media: