Gas explosion rocks apartment building in southwest Russia, casualties reported (PHOTOS, VIDEO)
A gas explosion has ripped through a residential building in the city of Volgograd, southwest Russia, media reported, citing emergency services. At least two people were killed and 11 injured in the blast, reports suggest.
At least two people have been killed and eight injured in the incident, TASS reported, citing a local medical services.
A source in the city administration told RIA Novosti that at least 11 people were injured. Two of them were suffering shock as a result of the explosion, the source added.
The incident took place in a four-story building during maintenance work of gas services, a source from the emergency services told TASS.
The blast damaged at least 16 apartments, 10 of which were completely destroyed, RIA Novosti reported, citing emergency services.
READ MORE: Five injured as building collapses after suspected gas leak in Paris suburb (PHOTOS, VIDEOS)
"There was strong a smell of gas before the explosion. Residents called maintenance services and before workers arrived, the blast rocked the building," a source from the emergency services told RIA Novosti.
Emergency services are working at the scene to remove the debris, Interfax reported, citing sources.
One witness who lives some 1.5 kilometers from place of the incident told RIA Novosti that he heard "a loud bang" and felt a blast wave.
"I passed [the site of the explosion] while driving my car," another witness said, adding "I felt the smell of gas when I was near traffic lights [not far from the site]."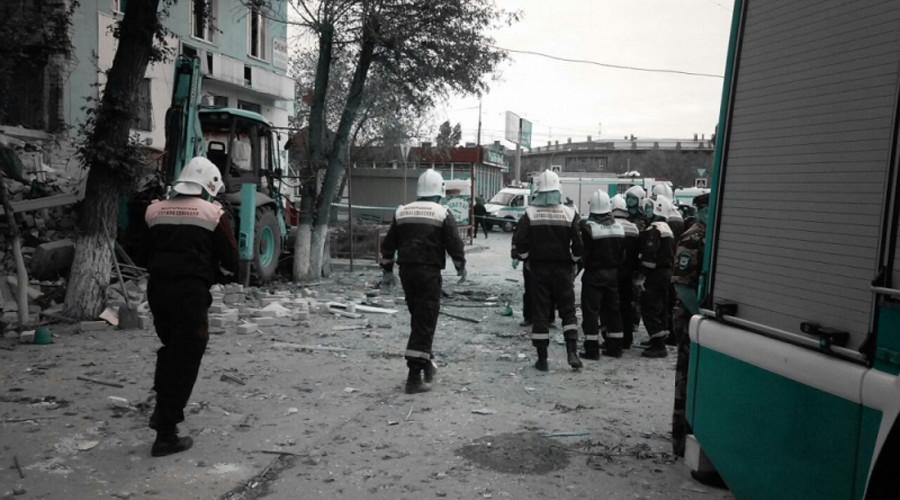 READ MORE: Gas leak kills 3 in Milan
Ten ambulances are currently working at the scene, a city official told RIA Novosti.