Five injured as building collapses after suspected gas leak in Paris suburb (PHOTOS, VIDEOS)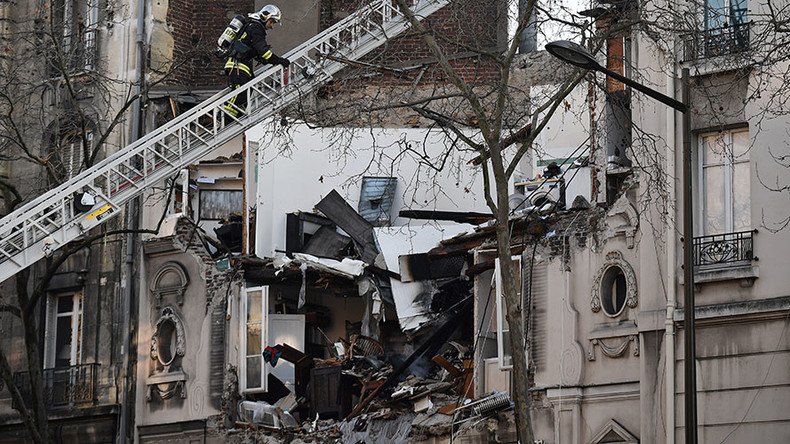 Two floors of a three-story apartment building have collapsed in Paris following an alleged gas explosion. At least five people have been injured, two are in a serious condition.
The explosion happened on Friday afternoon shortly after 2:30PM local time in the western Parisian suburb of Boulogne-Billancourt.
Firefighters were deployed to the scene but two floors of the building were completely destroyed in the blast which authorities believe was caused by a gas leak, local media reported citing police sources.
At least five people were wounded in the accident, with two victims being in serious conditions, Le Point reports citing FD spokesman, Captain William Fresse.
Investigators are probing whether the suspected gas-leak originated in a fast-food restaurant that occupies the ground floor of the gutted building.
Sniffer dogs were also dispatched to the location, while three nearby buildings at the Route de la Reine were evacuated as a precaution.
You can share this story on social media: