Qatar rejects Arab states' ultimatum, says it is ready for negotiations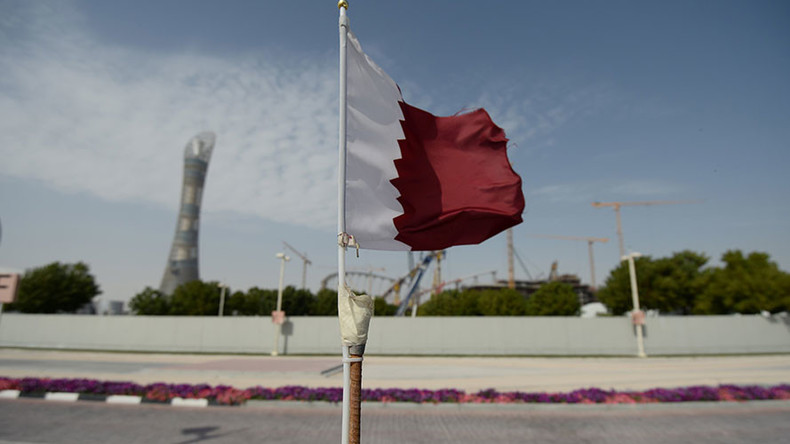 Qatar has said that the demands put forward by four Arab states were "made to be rejected" and once again denounced them as an infringement on its sovereignty. It also said it does not fear any retaliatory measure that could follow its refusal to comply with the demands.
"This list of demands is made to be rejected. It's not meant to be accepted or ... to be negotiated," the Qatari Foreign Minister, Sheikh Mohammed bin Abdulrahman al-Thani, said during his visit to Rome, as cited by Reuters.
The minister particularly said that Qatar would not close down a Turkish military base or shut the Doha-based satellite channel Al Jazeera as demanded by the Arab countries.
He added, however, that his country is ready for dialog under "the proper conditions" to discuss the grievances raised by the other Arab nations. Any country is free to express its dissatisfaction with Qatar's policies but it should do that during the talks and not in a form of ultimatum, al-Thani added.
"We believe that the world is governed by international laws, that don't allow big countries to bully small countries," he told a press conference, as reported by AP. "No one has the right to issue to a sovereign country an ultimatum."
He went on to say that his country would not be intimidated by any threat and is ready to face any consequences of its refusal to comply with the demands included in the ultimatum.
"There is no fear from whatever action would be taken; Qatar is prepared to face whatever consequences," he said. "But as I have mentioned... there is an international law that should not be violated and there is a border that should not be crossed."
In Rome, al-Thani met with the Italian Foreign Minister Angelino Alfano, who expressed his support to the Kuwait-led mediation effort and urged all parties to the dispute to "abstain from further actions that could aggravate the situation," AP reports.
In the meantime, Russian President Vladimir Putin held separate phone conversations with the leaders of Qatar and Bahrain, during which he also stressed the need for a diplomatic solution.
On June 5, Saudi Arabia, Bahrain, the UAE, Egypt and several other nations abruptly announced that they were severing diplomatic ties and transportation links with Qatar, accusing it of financing terrorism and interfering in the internal affairs of other states.
On June 22, the four Arab nations presented an ultimatum containing a 13-point list of demands and gave Doha ten days to fulfil them. Qatar should particularly cut ties with Iran, stop its support for the Muslim Brotherhood and other radical groups, shut down its Al Jazeera global TV network, close a military base housing Turkish troops on its territory and pay a fine, according to the ultimatum, AP reported.
On June 24, Qatar said that it reviewed the list of demands, but stressed that it did so only "out of respect for our brothers in Kuwait," who delivered the ultimatum. The move was welcomed by the US that called it a "positive step" and expressed its support for the Kuwaiti mediation effort.
In the meantime, Qatar received assurances of "unconditional support" from the Turkish President Recep Tayyip Erdogan, who denounced the Gulf States' demands as running "contrary to international law."
Iran also called the Saudi-led economic siege of Qatar unacceptable and has called for dialogue to solve the diplomatic crisis. Tehran also promised to provide air, sea and land support to its "brother" country.