'Productive step': US urges Qatar & Gulf States to come to negotiating table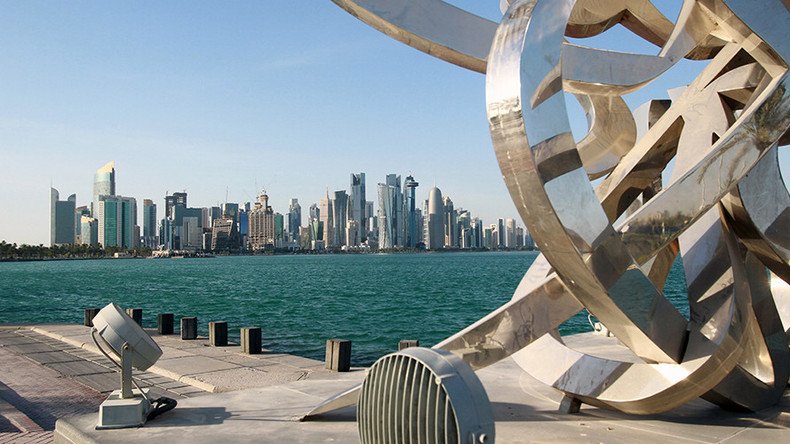 US Secretary of State Rex Tillerson has welcomed Qatar's reaction to the list of demands put forward by the Gulf States in an ultimatum and called on "each of the countries" involved to sit down at the negotiating table to resolve the issue.
Tillerson said that the "series of requests presented by Bahrain, Egypt, Saudi Arabia and the UAE" at least partly provides "a basis for ongoing dialogue leading to resolution."
He urged the sides to continue negotiations by saying that it would be a "productive step," adding that the US believes its allies are "stronger when they are working together." Tillerson also reiterated that the common goal of the US, the Gulf States and Qatar is "stopping terrorism and countering extremism" and added that "each country involved has something to contribute to that effort."
Tillerson also urged all sides to "lower" their rhetoric to ease tensions, and said that the US would stay in "close contact" with all parties and support Kuwait in its mediation efforts.
Qatar said Saturday said that it was reviewing the list of demands, but underlined that it was only doing so "out of respect for our brothers in Kuwait," who delivered the ultimatum. At the same time, the director of Qatar's government's communications office, Sheikh Saif Al Thani, called the Gulf States' demands "unrealistic" and said they were aimed at limiting Qatar's sovereignty.
Later Saturday, Anwar Gargash, the UAE's foreign minister, said that the Arab quartet was not seeking regime change in Qatar, but rather an "attitude change" and wants its demands to be fulfilled by Doha.
On June 5, Saudi Arabia, Bahrain, the UAE, Egypt and several other nations abruptly announced that they were severing diplomatic ties and transportation links with Qatar, accusing it of financing terrorism and interfering in the internal affairs of other states.
On June 22, the four Arab nations presented an ultimatum containing a list of demands and gave Doha ten days to fulfil them. Qatar should cut ties with Iran, stop its support for the Muslim Brotherhood and other radical groups, shut down its Al Jazeera global TV network, close a military base housing Turkish troops on its territory and pay a fine, according to the ultimatum, AP reported.
On Sunday, Turkish President Recep Tayyip Erdogan expressed his "unconditional support" for Qatar and denounced the Gulf States' demands as running "contrary to international law."
Turkey also sent large shipments of food and dispatched a small contingent of troops with armored vehicles to support Qatar amid the political row, but toned down its rhetoric and urged the Arab nations to mend their relations after the Gulf capitals expressed deep concern over the deployment.
You can share this story on social media: