UAE threatens Qatari sympathizers with jail terms up to 15yrs after diplomatic rift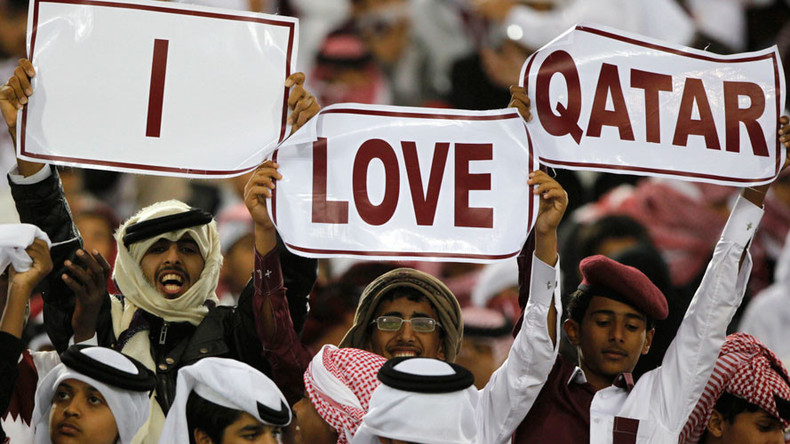 UAE subjects may be punished by a jail term of up to 15 years for expressing sympathies for Qatar, the Emirati Attorney General warned after key Arab states cut ties with Doha. Even tweeting criticism against the UAE's anti-Qatar stance may be punished.
"Strict and firm action will be taken against anyone who shows sympathy or any form of bias towards Qatar, or against anyone who objects to the position of the United Arab Emirates, whether it be through the means of social media, or any type of written, visual or verbal form," Counselor Dr. Hamad Saif Al Shamsi told Arab media on Wednesday, the Gulf News reported.
Read more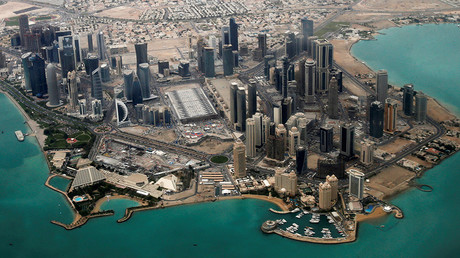 The Federal Public Prosecution office said the UEA law provides a punishment of three to 15 years in jail to anyone threatening the interests, national unity or stability of the Arab nation. They can be also fined at least 500,000 AED ($135,000).
Fifteen nations, led by Saudi Arabia and Egypt, have severed or downgraded diplomatic and trade ties with Qatar after accusing the Gulf kingdom of supporting terrorism.
The spat was triggered by a report by the Qatari news agency, which cited the country's Emir Tamim bin Hamad Al Thani as criticizing Saudi Arabia's anti-Iranian rhetoric. The nations later claimed the agency's website had been hacked by unidentified attackers, who then used the access to spread a false report.
The rift sparked concerns among some nations not directly involved in the conflict whose citizens work in Qatar, such as the Philippines. The Gulf nation may potentially face spikes of food prices and other troubles over the transport blockade imposed on it by Saudi Arabia, Silvestre Bello, the Philippines' labor chief, said. Especially if Qatar's only access to maritime trade, through the Strait of Hormuz, is disrupted.
A similar diplomatic rift in 2014 lasted for eight months after Saudi Arabia, the United Arab Emirates and Bahrain accused Qatar of undermining their domestic security by supporting the Muslim Brotherhood, an organization that they consider extremist.
Read more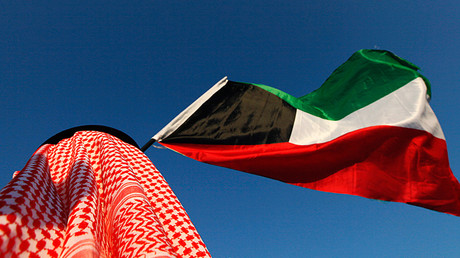 Saudi Foreign Minister Adel Al-Jubeir on Wednesday said Qatar must deliver on the promises it made during the 2014 situation.
"We want to see Qatar implement the promises it made a few years back with regard to its support of extremist groups, to its hostile media and interference in affairs of other countries" he told reporters in Paris as cited by Al Jazeera.
Jubeir added that Qatar must stop supporting the Muslim Brotherhood and the Palestinian militant movement Hamas. He declined to specify concrete steps Saudi Arabia would expect from Qatar to end the rift, but said the sea, land and air blockade imposed by other Gulf nations would impose a considerable cost on Qatar.
"We believe that common sense and logic will convince Qatar to take the right steps. The decisions that were made were very strong and will have a fairly large cost on Qatar and we do not believe that Qataris want to sustain those costs," he said.
Saudi Arabia has an active trade blockade against another neighbor, Yemen, where it is using its military in an attempt to restore in power its ally, former President Abdrabbuh Mansur Hadi, who was ousted from the country by Houthi rebels in 2015. The blockade contributes to a desperate shortage of basic supplies like food and medicine, from which the population of Yemen is suffering.