'They used to lead camels': Saudi prince stands up for right of women to drive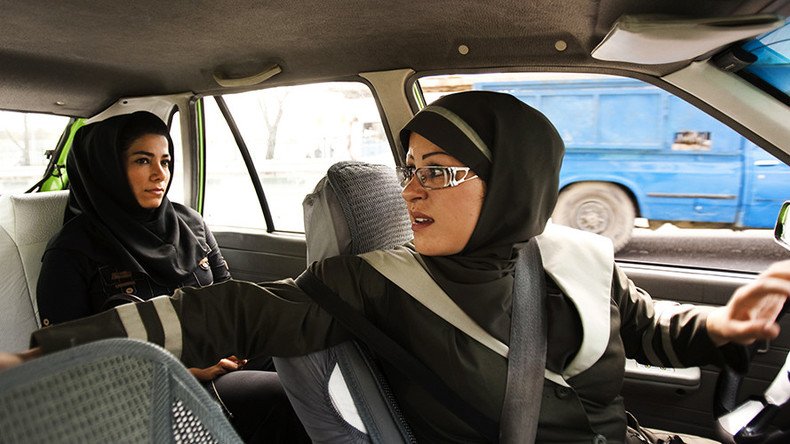 A Saudi prince has declared his support for women driving cars, arguing that females used to lead their own camels in the past. He also noted that women are the "bases of society" in Saudi Arabia and "hold a significant place in Islamic civilization."
"The ban on women driving has been imposed on us, and women in the past used to lead their own camels. Women need to be empowered, because they represent more than half of the society and they are highly dependable," Prince Faisal Bin Abdullah said in an interview with Riyadh-based Rotana Khalijia TV, as cited by Gulf News newspaper.
According to Faisal Bin Abdullah, who served as Saudi Arabia's Education Minister from 2009 to 2013, the changes are "inevitable."
"Change, in all cases, must start from within, and women need to prove their success and their positive influence on society," he said.
The Prince said he is confident that women "can succeed whenever they have the opportunity."
"I have great pride in Saudi women. They are mothers, wives, and daughters, and I take immense pride in them and in their faith, beliefs, and commitments in our modern times. Women in Saudi Arabia are the bases of society and they hold a significant place in Islamic civilization," he said.
Faisal Bin Abdullah is not the first member of the House of Saud, Saudi Arabia's ruling royal family, to speak out in favor of lifting the driving ban for women.
READ MORE: Progressive prince says women driving ban hurts Saudi economy
In December of 2016, an influential member of the Saudi royal family, Prince Al-Waleed Bin Talal, called on Saudi Arabia to lift the ban, saying it is draining billions of dollars from the kingdom's struggling economy. A longtime advocate of women's rights in the kingdom, Bin Talal said it is a matter of economic necessity, as well as women's rights, to lift the restrictions. The average family in Saudi Arabia spends $1,000 (3,800 Saudi riyals) on a driver every month, Al-Waleed estimated.
READ MORE: Saudi Arabia 'not ready' to let women drive because of culture, not religion – prince
However, not all members of the House of Saud share the same progressive views. Earlier in 2016, Deputy Crown Prince Mohammed bin Salman dismissed suggestions that the ban would be lifted soon, saying that Saudi Arabia wasn't ready to allow women to drive cars.
Saudi Arabia is the only country in the world where women are not allowed to drive, and women's rights activists are arrested for defying the ban. Although there is no formal written legislation banning women from driving in the ultra-conservative country, they are not issued licenses, making it illegal for them to operate vehicles.
Many of Saudi Arabia's most prominent clerics are strongly against females operating vehicles. In 2016, Grand Mufti Sheikh Abdulaziz bin Abdullah al-Sheikh said that allowing women to drive was a "dangerous matter that should not be permitted." In 2013, Sheikh Saleh al-Lohaidan hit the headlines by saying that women who drove risked damaging their ovaries.
In December of 2014, Saudi authorities arrested two women's rights campaigners who were challenging the ultra-conservative, absolute monarchy's ban on female drivers. Both spent at least 72 days behind bars.
For a long time, women needed a guardian's approval to engage in a vast number of their everyday activities – from getting an education or accepting a job, to opening a bank account or receiving medical treatment.
READ MORE: 'It is high time Saudi women started driving,' Saudi prince posts on Twitter
In May of this year, however, Riyadh introduced some reform measures, saying that women will no longer need a male guardian's consent to receive some state services. The new decree was issued after Riyadh, which has been constantly slammed for its poor record on women's rights and gender inequality, was appointed to the UN Commission on the Status of Women. The government has yet to release an exact list of services that woman can apply for without the permission of a guardian, however.
You can share this story on social media: