'It is high time Saudi women started driving,' Saudi prince posts on Twitter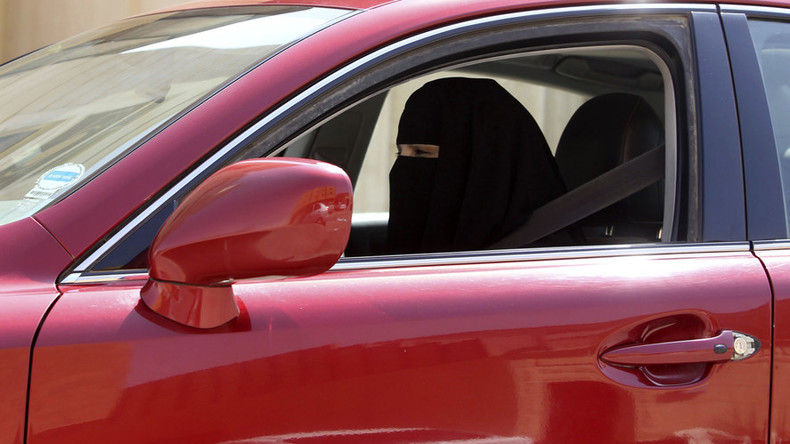 Saudi women should finally be allowed to drive, as it has become a "necessity," and not just a "social luxury," Saudi Prince Alwaleed bin Talal has posted on Twitter.
The prince posted a letter titled "It's high time that Saudi women started driving their cars."
"Preventing a woman from driving a car today is an issue of rights similar to the one that forbade her from receiving an education or having an independent identity," the royal family member wrote in the letter.
Alwaleed said that allowing women to drive will lead to job growth, citing an "urgent social demand predicated upon current economic circumstances."
Today, it is not just a "social luxury" for women to drive, but a "necessity," the prince added.
Alwaleed's point of view is quite unusual for member of the country's royal family – or any Saudi government institution for that matter. Earlier this month, the country's most influential advisory body, the Shura Council, voted against even considering letting women drive.
While a male member of the Council suggested that the matter should be reviewed, the proposition didn't manage to obtain the 50 plus one percent support needed from the 150 council members, 30 of whom are women.
Back in April, Deputy Crown Prince Mohammed bin Salman Al Saud said that he was "not convinced about women driving," citing mainly social, non-religious reasons and arguing that "it is an issue that relates to the community itself that either accepts it or refuses it."
At the same time, Saudi Arabia's top cleric, the Grand Mufti, described driving as "a dangerous matter that exposes women to evil," in particular, men with "weak spirits" who are "obsessed with women."
The cleric also pointed out a woman's family would be in dark as to her whereabouts if she was driving alone.
While driving is technically allowed for women in Saudi Arabia, in actuality, it is banned, as a local license is needed to drive, and those aren't issued to female citizens.
There have been attempts to defy the ban. Last year, women's rights campaigner Loujain al-Hathloul received a 10-week jail sentence after she drove from the United Arab Emirates to the Saudi border in protest.
Saudi Arabia remains the only country in the world where women aren't permitted to drive.
Last year, under the late King Abdullah, female advisers were appointed to the Shura Council, and women were given the ability to vote and run in municipal elections. Authorities also said that divorced and widowed women would be allowed to obtain family ID cards for their children in future, so that they could register them in schools and with healthcare services, according to Human Rights Watch.
However, male guardianship still stands, forbidding women from marrying, traveling, enrolling in higher education, or getting a passport without permission from a male relative or guardian.
You can share this story on social media: