Uber receives $3.5bn cash boost from Saudi Arabia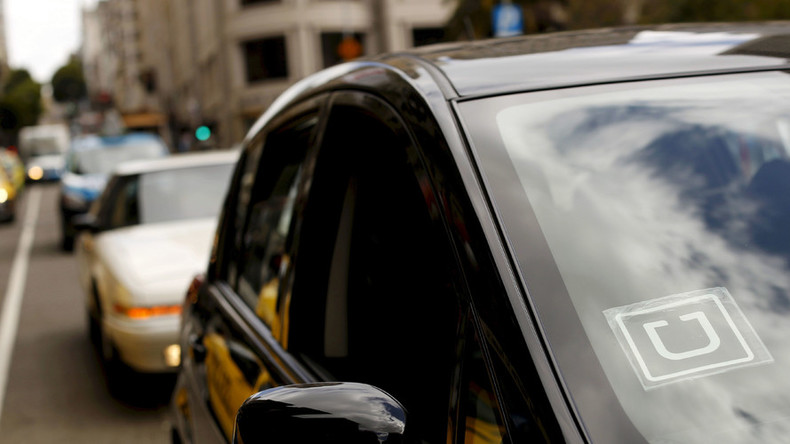 Uber has received a $3.5 billion boost from a single investor, Saudi Arabia's Public Investment Fund, which gives a Saudi director a seat on the executive board. Critics saw an outrageous irony in the deal, as Saudi Arabia doesn't allow women to drive.
READ MORE: Uber, Lyft join forces in opposing FBI database's privacy exemption
The investment gives the Public Investment Fund's managing director, Yasir Al Rumayyan, a seat on Uber's board, the New York Times reported. He will be joining Uber's top executive, Travis Kalanick, and other board directors such as Arianna Huffington.
"We appreciate the vote of confidence in our business as we continue to expand our global presence," Kalanick said in a statement. "Our experience in Saudi Arabia is a great example of how Uber can benefit riders, drivers and cities and we look forward to partnering to support their economic and social reforms."

Saudi's Public Investment Fund is valued at over $100 billion, according to reports, while Uber itself has been estimated to be worth $62.5 billion.

The additional money put up by Saudi Arabia does not buy out any existing investors. Some of the firm's current investors include BlackRock, Goldman Sachs and Morgan Stanley. Other foreign wealth funds, like Qatar's, have also invested.

Uber is known for its private fundraising. Since its beginning, the company had managed to collect over $11 billion from interested parties, but Saudi Arabia's investment will be its biggest.

The Middle Eastern kingdom embraced the opportunity as part of a larger goal to diversify its economy away from oil dependence.
However, Uber's choice of Saudi Arabia as an investor has been criticized, as female driving is banned and punishable by lashing there. Moreover, a woman is looked down upon even for getting into a car with a man who is not her husband, making Uber inappropriate for the majority of the kingdom's women.

In response, Uber spokeswoman, Jill Hazelbaker, told the New York Times: "Of course we think women should be allowed to drive… In the absence of that, we have been able to provide extraordinary mobility that didn't exist before — and we're incredibly proud of that."

Nevertheless, the company did not say it planned to hire any female drivers as it rolls out its service.
Uber is looking to expand into the Middle East. The company's future plans include investing $250 million in the region. Uber has introduced its service in 15 cities and nine countries so far, Saudi Arabia included.
You can share this story on social media: