Progressive prince says women driving ban hurts Saudi economy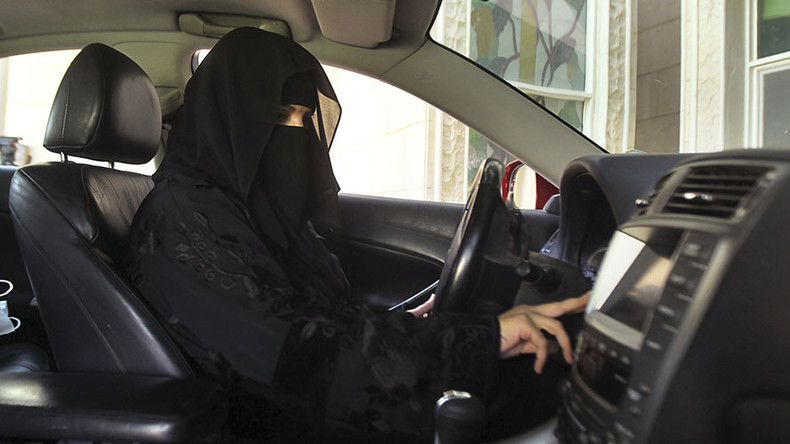 Prince Al-Waleed Bin Talal has called on Saudi Arabia to lift the ban on women driving cars, saying it's draining billions of dollars from the kingdom's struggling economy.
In a statement released by his office on Wednesday Al-Waleed said it was a matter of economic necessity as well as women's rights to lift the restrictions. Earlier he tweeted that the time has come to lift the ban on women driving.
"Preventing a woman from driving a car is today an issue of rights similar to the one that forbade her from receiving an education or having an independent identity," Al-Waleed said. "They are all unjust acts by a traditional society, far more restrictive than what is lawfully allowed by the precepts of religion."
Saudi Arabia is the only country in the world where women are not allowed to drive, and women's rights activists are arrested for defying the ban.
An influential member of the Saudi royal family, Al-Waleed is a longtime advocate for women's rights in the kingdom. He does not hold any political posts in the country but heads the Riyadh-based investment firm Kingdom Holding Company. The firm has stakes in some Western companies, including Twitter, Citigroup, Apple, General Motors, and the Euro Disney theme park.
According to the prince, "having women drive has become an urgent social demand predicated upon current economic circumstance."
More than a million drivers are employed in Saudi Arabia to get women about as there is little public transport in the country. Many of those drivers are foreigners employed at considerable expense.
If men take time out to transport their wives that requires them to temporarily leave the office and undermines the productivity of the workforce, Al-Waleed said.
"It often falls upon the men to leave their work obligations to take their wives and children to clinics and other destinations, something that women could do on their own."
The average family in Saudi Arabia spends $1,000 (3,800 Saudi riyals) each month on a driver, Al-Waleed estimated.
Earlier this year, Deputy Crown Prince Mohammed bin Salman said Saudi Arabia isn't ready to allow women to drive cars, dismissing suggestions that the ban could soon be lifted.