Israel is 'key driver' of Palestinian hardships in occupied territories – UN report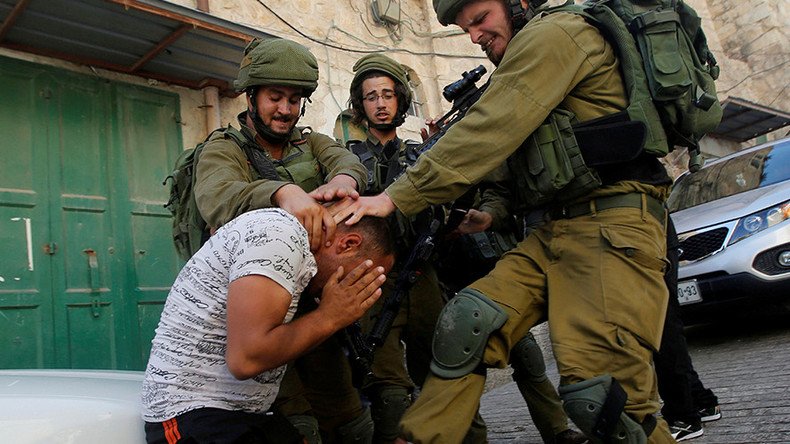 Israel is a "key driver" of Palestinian humanitarian suffering, according to a UN report which cited the country's occupation of the West Bank and the blockade of Gaza.
The "Fragmented Lives" report, published by the UN Office for the Coordination of Humanitarian Affairs (OCHA) on Wednesday, said that Israel's occupation "denies Palestinians control over basic aspects of daily life, whether they live in the Gaza Strip or in the West Bank, including East Jerusalem."
READ MORE: Palestinians injured in clashes with IDF on 1st day of Trump's visit to Israel (VIDEO)
It goes on to state that their "ability to move unimpeded within their own country, to exit and return, to develop large parts of their territory, build on their own land, access natural resources or develop their economy is largely determined by the Israeli military."
Referring to the "prolonged occupation," now in its 50th year, the report said such an occupation "cultivates a sense of hopelessness and frustration that drives continued conflict and impacts both Palestinians and Israelis."

"Israel's occupation is a key driver of humanitarian need," it states.

The report also says that the number of Palestinians forcibly displaced from their homes reached a record high last year, affecting 1,601 people, including 759 children.

It says that 2016 saw the most demolitions in the West Bank since the UN office began documenting the practice in 2009, with 1,094 structures demolished. Three hundred of those were donor-funded structures provided as humanitarian assistance to "vulnerable Palestinians."
READ MORE: 'Enough is enough': Norway's trade unions vote to boycott Israel over Palestine
The OCHA also said it documented 572 "restrictions on Palestinian movement" in 2016, as well as an additional 110 obstacles placed on Arab residents in the city of Hebron.
Summing up the situation, David Carden, the OCHA chief for the occupied Palestinian territories, said that "at its heart, the crisis in the [occupied territories] is one of a lack of protection for Palestinian civilians," the Times of Israel reported.

He went on to state that vulnerable Palestinians, particularly children, bear a disproportionate amount of the impact.

The UN report did have some positive news, stating that Palestinian fatalities from conflict-related violence in the West Bank and Israel declined significantly in 2016. A total of 107 such deaths were recorded last year, compared to 169 in 2015.

It also said that Israeli fatalities from conflict-related violence dropped 48 percent last year.

Israel has not yet responded to the report, which was published on the Jewish festival of Shavuot, when government offices are closed.
However, Israel has not held back in the past when responding to UN assessments. Earlier this month, the government held a debate in which it vowed to kick out the UN and affiliated agencies from their offices in East Jerusalem, after UNESCO passed a resolution which labeled Israel "the occupying power."

In January, Israel withdrew $6 million of its 2017 contribution to the body, citing "anti-Israel" UN agencies. That decision followed the passage of a UN resolution in December that demanded an end to the construction of Israeli settlements on occupied Palestinian land – a move slammed by Tel Aviv as "shameful and absurd."

Israel withdrew an additional $2 million from its 2017 UN contribution in March, over what it called the UN's "obsessional discrimination" against Israel.
READ MORE: Moving US embassy would help peace by 'shattering Palestinian fantasy' – Israeli PM
You can share this story on social media: