Indonesia police publicly steamroller 100k bottles of booze ahead of Ramadan (PHOTOS)
Published time: 24 May, 2017 15:11
Edited time: 23 Feb, 2018 08:27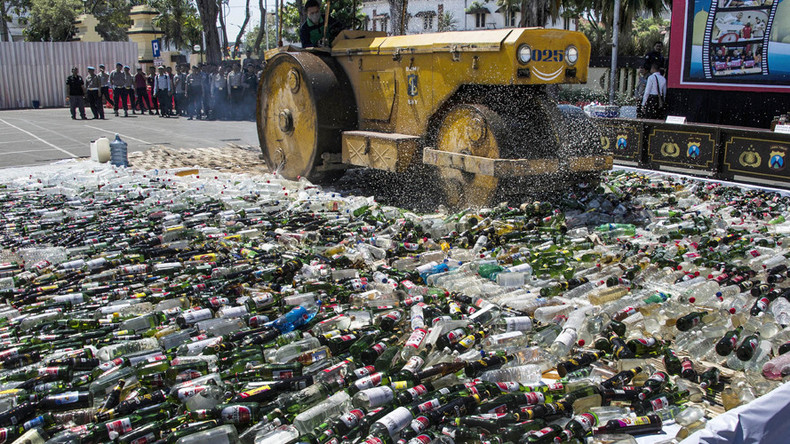 Police have publicly steamrollered thousands of bottles of alcohol in Indonesia, as a special reminder to believers to keep away from strong beverages ahead of the holy month of Ramadan observed by Muslims worldwide.
The demonstration took place in the city of Surabaya, the second largest city on Java island, on Wednesday, AFP reported.
A steamroller crushed some 100,000 bottles of alcohol in a police station courtyard in the city. The beverages were confiscated "in the month before Ramadan during an operation across Surabaya," local police spokeswoman Lily Djafar said. Consumption of alcohol is prohibited under Islamic law.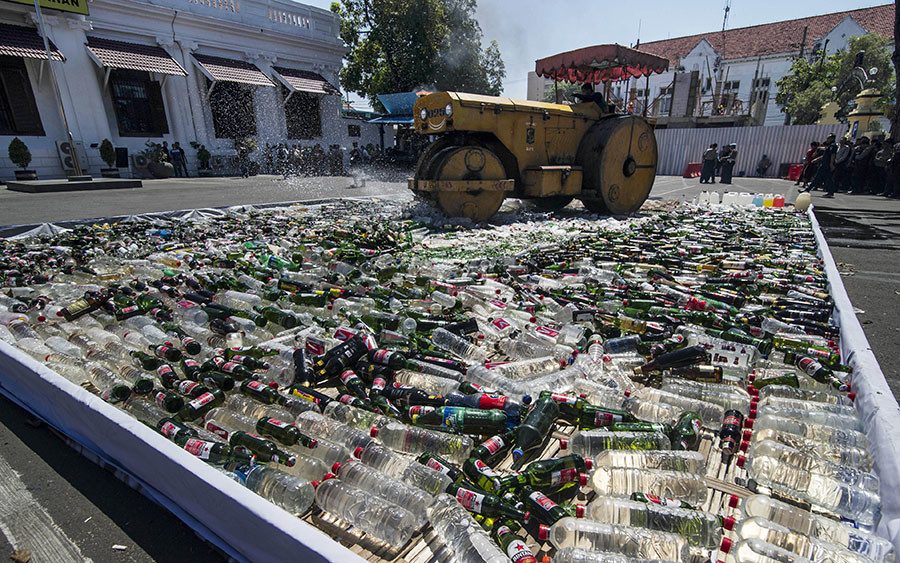 The prohibited drinks included national Bintang beer, ales and homemade liquor. The latter can be dangerous as it may contain toxic chemicals. All the liquids were either sold or produced illegally.
Surabaya police also torched large amounts of recreational drugs, including ecstasy and 17 crystal methamphetamine pills, seized during raids.
READ MORE: No New Year's fun: Indonesian city bans celebrations under Sharia law
Ramadan, the holy Muslim month of fasting that begins on May 26 this year, is observed by Muslims worldwide. The believers refrain from any food, liquids and sex from dawn until sunset. Muslims usually pray and read the Koran more, and refrain from making insults, cursing or lying.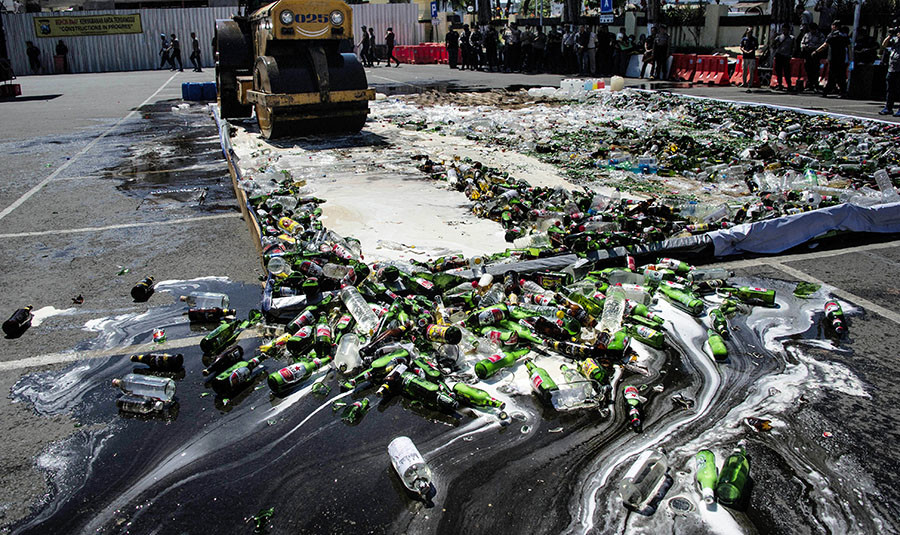 Indonesia is the world's most populous Muslim-majority country, according to a 2010 Pew Research Center study, and most believers practise a moderate form of Islam.
The country has many bars and night clubs, and alcohol is available in major cities and holiday destinations. However, during Ramadan nightspots in many parts of the country close for the whole month.