Assange 'evaded all attempts' to extradite him – Swedish prosecutor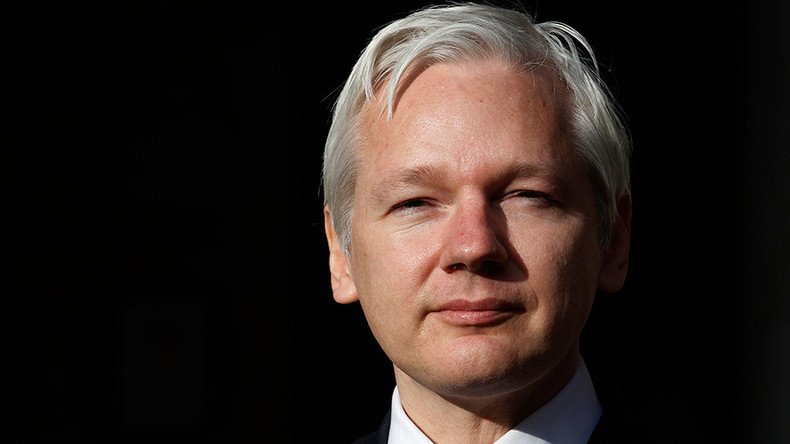 Swedish prosecutors have formally announced their decision to drop the sexual misconduct case against WikiLeaks Editor Julian Assange at a Stockholm press conference and confirmed they no longer seek his extradition.
Assange sought political asylum in the Ecuadorian Embassy in London in 2012 and has been living there since, fearing subsequent extradition to the US.
The press conference in the Swedish capital appeared to represent the final chapter in a long-standing probe into allegations that Assange initiated sex with a woman while she was asleep in 2010. Assange was last questioned by Swedish officials at the embassy six months ago in relation to the case.
However, Swedish prosecutor Marianne Ny confirmed that if Assange were to return to Sweden before the statute of limitations runs out in August 2020, the preliminary case against him could be reopened.
She claimed the WikiLeaks founder had "evaded all attempts" to transfer him to the Scandinavian country and there was currently no reasonable prospect of him attending any future trial in Sweden.
Earlier this week the Ecuadorian government sent a letter to Sweden voicing concern over a "lack of progress" by prosecutors in the case. The letter demanded that Sweden guarantee that Assange won't be extradited to a third country.
READ MORE: Ecuador concerned by 'serious lack of progress' in Assange case
Assange has voiced concern that if he traveled to Sweden in relation to the case he would face extradition to the US over WikiLeaks' publishing of US military documents. Earlier this month, Per Samuelson, a lawyer for Assange, said he filed a request in Sweden to rescind a detention order against him.
In 2016 the United Nations panel ruled that Assange was being "arbitrarily detained" and should therefore not only be released but also given compensation. The then-UK Foreign Secretary Philip Hammond dismissed the UN ruling as "ridiculous."
The whistleblowing organization is currently publishing a series of leaks detailing hacking exploits, allegedly from inside the CIA, known as #Vault7.

You can share this story on social media: