Germany grants asylum to 'several' NATO troops wanted by Ankara over failed coup attempt – reports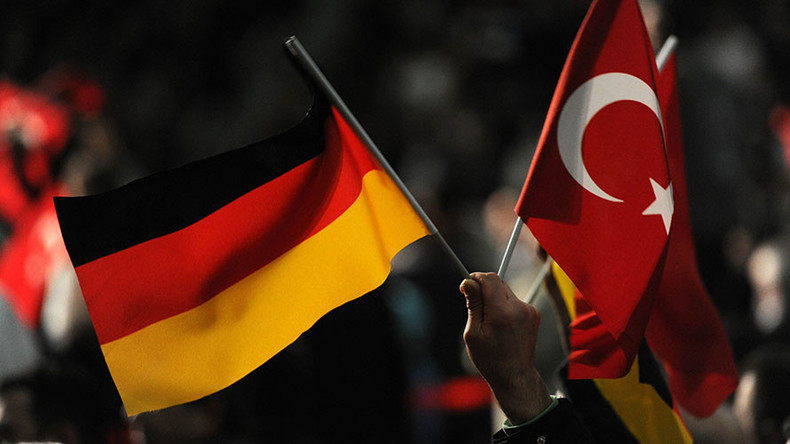 Germany has granted refugee status to Turkish nationals who were stationed at NATO bases and applied for asylum amid Ankara's wide scale crackdown on disloyal officials after a failed coup in Turkey last July, according to local media reports.
Only "several" Turkish soldiers and their families have been so far given asylum in Germany, the Süddeutsche Zeitung paper, WDR and NDR reported. The asylum seekers are reportedly Turkish officers with diplomatic passports who used to be stationed at NATO bases in Germany and were later dismissed by Ankara.
According Süddeutsche Zeitung sources, Germany's Federal Office for Migration and Refugees (BAMF) previously held back on reviewing the applications, while awaiting the result of the Turkish constitutional reform referendum.
But their pleas were reportedly given the green light after the April 16 plebiscite granted Turkish President Recep Erdogan sweeping new powers. The claims by the Bavarian paper however were never officially confirmed by BAMF.
The approved asylum applications are likely to escalate the tension between Ankara and Berlin, already strained during preparations for the referendum. Erdogan accused Germany of acting like "Nazis" and "fascists" as several German cities banned rallies to drum up support of the plebiscite among Turks living in Germany. It even prevented Turkish ministers from appearing at the events.
In total, around 40 Turkish officers applied for asylum in Germany after the failed coup attempt on July 15, 2016, according to Der Spiegel magazine. They are viewed by Ankara as supporters of the military factions who tried to overthrow Erdogan.
In late January, Turkey's Defense Minister, Fikri Isik, said that "our expectation from Germany is that they will never accept the asylum requests."
TREAD MORE: Turkey vows to cancel migrant deal if coup suspects not extradited from Greece
The failed coup led to massive crackdown on opposition figures in Turkey and saw thousands of people, including military officers, judges and academics arrested.
In less than a year, Germany has received 414 asylum requests from Turkish citizens fearing persecution in connection to the failed coup.
READ MORE: Erdogan warns NATO against asylum to 'terrorist soldiers' after Turkish officers file requests
In late March, four Turkish NATO officers and a military attaché were given refugee status in Norway. Just like their counterparts in Germany, they chose to ignore orders to return home following the attempted coup and filed for asylum.