Up to 2 killed, 6 inured in ISIS attack on Iraq base hosting US advisors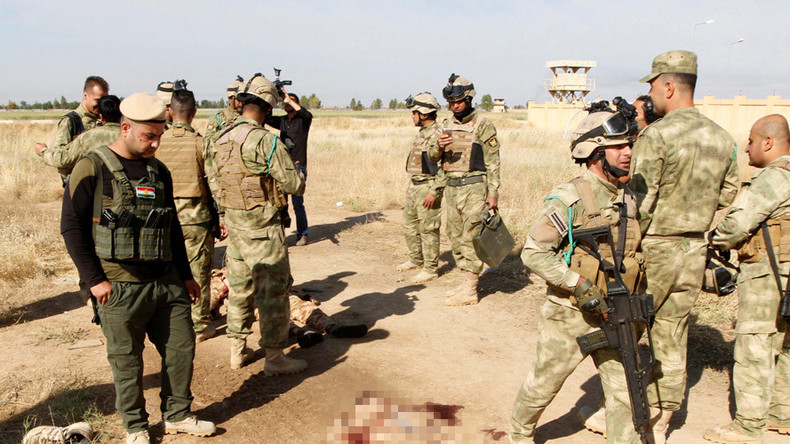 An Islamic State suicide bomber carried out an attack on a base hosting US military advisors in Iraq's Kirkuk province early on Sunday, reportedly leaving at least two people dead and six wounded.
The K1 base near the town of Hawija, which has been controlled by Islamic State (IS, formerly ISIS/ISIL) since 2014, was assaulted by five militants at around 2:45am local time, Kurdistan 24 reported.
Read more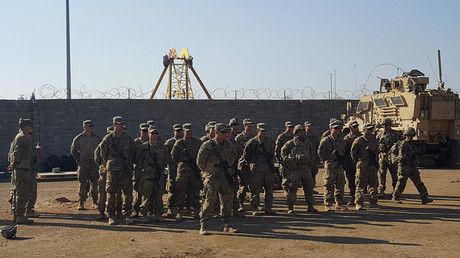 Three IS suicide bombers were gunned down by Kurdish peshmerga fighters during a two-hour skirmish, while two others managed to detonate their vests inside the camp.
All of those killed and injured were reportedly Kurdish troops.
The jihadists "were wearing uniforms like the Kurdish peshmerga and had shaved their beards to look like us," one Kurdish officer told Reuters.
US Central Command confirmed to TASS that the attack on the K1 base had taken place, calling it "unsuccessful," while noting that no US-led anti-IS coalition servicemen had been killed or injured.
Islamic State later took responsibility, claiming that it had been targeting "crusaders and apostates."
The Kurds have been one of the most active players in Iraq's US-backed military campaign against the jihadist militants.
READ MORE: 5 years and billions of dollars needed to rebuild Mosul, officials say
The terrorist group has recently been stepping up its attacks on civilians and security installations across the country as anti-IS forces advance on its stronghold in Mosul.