Netanyahu cancels German FM meeting over Israeli rights groups row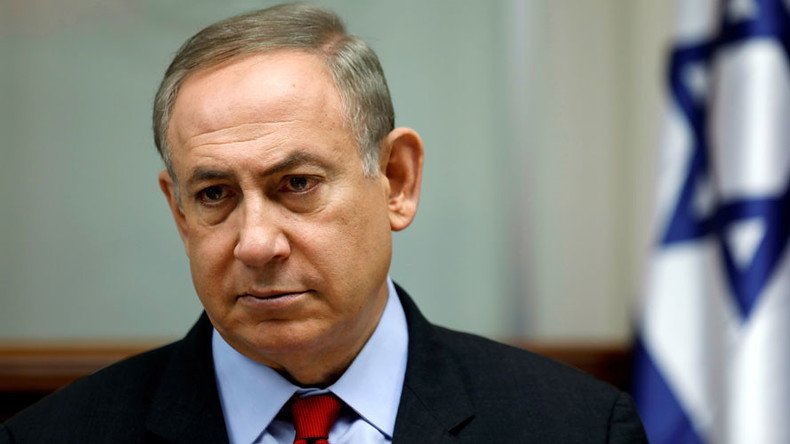 Israeli Prime Minister Benjamin Netanyahu has called off a meeting with German Foreign Minister Sigmar Gabriel, Netanyahu's spokesman said. The cancelation is reportedly due to Gabriel's plans to meet human rights groups critical of Israel's actions in the West Bank.
"The meeting is cancelled," said the spokesman, David Keyes, according to Reuters.
Earlier Israeli media including Haaretz, the Jerusalem Post and Channel 2 cited sources as saying that Netanyahu's office made it clear he will not sit down with Gabriel unless the German minister gives up on plans to meet with Israeli rights groups Breaking the Silence and B'Tselem. Haaretz calls the move "an ultimatum."
The top German diplomat, currently in Israel, said he learned of Netanyahu's alleged threat to cancel their meeting from the media. Speaking to Germany's ZDF television channel, he called his planned talks with representatives of B'Tselem and Breaking the Silence "absolutely normal."
Despite the derailed meeting, the "special relationship" between the two countries will stay the same, Gabriel told Israeli President Reuven Rivlin, according to the Times of Israel.
"We are committed to the friendship, partnership and special relationship with Israel, and nothing will change that," Gabriel said.
Breaking the Silence collects testimonies from former Israel Defense Forces (IDF) soldiers about the military's treatment of Palestinians in the occupied West Bank, saying "cases of abuse towards Palestinians, looting, and destruction of property have been the norm for years."
B'Tselem is an organization which brings together prominent Israeli academics, attorneys, journalists, and Knesset (Israeli parliament) members. Their goal is to track human rights violations in the West Bank, raise awareness among the Israeli public and policymakers about such cases, and promote a "human rights culture."

Questioning Netanyahu's logic, Gabriel said it would be "unthinkable" for him to call off a meeting with the Israeli PM if the latter met with figures critical of the German government.
"Imagine if the Israeli prime minister... came to Germany and wanted to meet people critical of the government and we said that is not possible... That would be unthinkable," he told ZDF.
"I don't want to make a drama out of it now, but it would be extremely regrettable [if the meeting were cancelled]," Gabriel noted.
"You never get the full picture of any state in the world if you meet only with government officials," he said. "You have to talk to writers, artists and students, and also with critical organizations."
Israeli opposition leader Isaac Herzog, who heads the Zionist Union, said Netanyahu's behavior was harming Israel's relationship with "a true friend."
"Netanyahu is fleeing the playing field,"Herzog tweeted on Monday. "The ultimatum to the German foreign minister is a serious blow to Israel's ties to Europe's largest economy and a true friend of Israel."
Herzog called on the PM to "meet with Gabriel and present him with the Israeli position, without fear of one organization or another."
Herzog's appeal apparently fell on deaf ears as the Prime Minister's Office sent out Netanyahu's schedule for Tuesday without mentioning the meeting, the Jerusalem Post reported.
Deputy Foreign Minister Tzipi Hotovely supported Netanyahu's move with regard to "anti-Israel" organizations.
"This is battle against those who slander Israel in the world," she said, as cited by the newspaper.
In February, Israel issued a formal protest after Belgian Prime Minister Charles Michel met with representatives of Breaking the Silence and B'Tselem during a visit to Israel, despite a personal request from Netanyahu to stop supporting Israeli groups the government considers harmful to the country, the Times of Israel reported.
"The government of Belgium needs to decide if it wants to change direction or continue with its anti-Israel path," a statement from Netanyahu's office said.
You can share this story on social media: