Kadyrov: West will use every resource to bring Russia to its knees (EXCLUSIVE)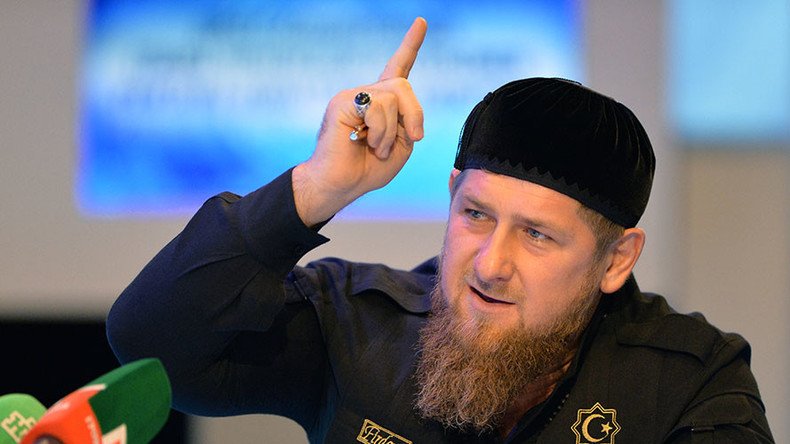 The US and its Western allies will use any opportunity to harm Russia, Chechen leader Ramzan Kadyrov told RT. He believes the rise of terrorism in Syria was similar to what happened to his native Chechnya two decades ago.
"The West, Europe do not want to help anyone. The important thing for them is to use every resource against Russia. They want to see us kneeling before them," Kadyrov said in an exclusive interview with RT's Arabic channel.
"This will never happen," he added.
The Chechen Republic in southern Russia was the scene of two military campaigns in the 1990s and early 2000s. Ramzan Kadyrov said his father's choice to pledge his loyalty to Moscow was the choice of the Chechen people.
"[Ramzan Kadyrov's father Akhmad] said: if I am the leader of the republic, you let the Chechen people have its word. If the people say that they want to be part of Russia, I will agree to that too. If they say against it, so will I. That was the arrangement. And the people said they want to live as part of Russia," he said.
Kadyrov reiterated his loyalty to Moscow, both as representative of the Chechen people and as a devout Muslim.
"My people have entrusted me to serve in good faith. And my religion also obliges me to be loyal to the commander-in-chief. As long as this country and this president allow you to build mosques and pray, your duty is to die for this president," Kadyrov said.
Kadyrov said that Chechens in the 1990s were lured by false promises of people whose sole interest was demolishing Russia. He personally took up arms and fought against the Russian army when he was a teenager, and that is not an experience he wishes his children to have.
"When I took place next to my father with arms in hands, I was younger than my oldest child is now. She is 18 now, and I was 15 or 16. I don't want my children or children of Chechens or children of anyone in Russia to see what I saw," he said.
He says foreign special services were involved in the effort to provoke chaos in Chechnya.
"The Western and European special services over the years did every possible and impossible thing to destroy Russia as a sovereign state. They chose the Chechen Republic as the stage for their game," he said.
"That was not some bandit gang. There were fighters well trained by the special services. Our intelligence says fighters from 50 nations were involved. But Russia prevailed and has proven that she is a strong nation."
He said the same orchestrated devastation that Chechnya saw two decades ago can now be witnessed in Syria. A battalion of troops from the Chechen Republic currently serves in Syria as military police overseeing the transition period in Aleppo, a city that had lived for years divided between pro-government and anti-government forces.
"What they saw there is the same thing we had here. The same scenario, the same masters," he said.
Kadyrov, who is accused by critics of violating human rights and putting sharia law above that of Russia's federal laws, said his critics stir controversy surrounding his name to attack the country and its president.
"They seek any opportunity to stand against [Vladimir] Putin. And Kadyrov is convenient for them. This name is well known and talked about," he said. "Why wouldn't they talk about people, who got busted taking bribes? Nobody ever talks about them."
"They think they can use our people and our youths against Russia again. This won't happen. They really don't like it when 50,000 of our people sing the anthem of Russia. Or when we carry the biggest flag of Russia," he added. "What they would like is for us to march with banners against Russia."
"They tricked us once, and a second time. But there won't be a third one."
The Chechen leader said his alleged suggestion to target relatives of terrorists an example of distorted reporting by his critics.
"They just distort my words however they like. I was talking about people actively supporting terrorists," he said.
"They are terrorists too. They may not take arms themselves. But why should we help them [with benefits], feed them and provide for them, when they are helping to kill us. They are accomplices of terrorism. We don't want such people to live here."
You can share this story on social media: