Chechen leader Kadyrov leads social network activity rating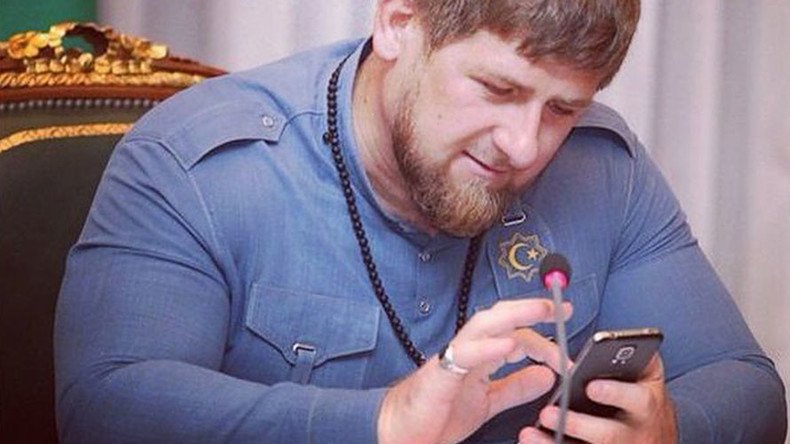 The head of the Chechen Republic, Ramzan Kadyrov was named the most popular regional leader among the users of Russia's leading social network VKontakte (In Contact) with 73,000 views on an average post.
According to a recent research conducted by the 'Internet Agitatsiya' think tank, only six heads of Russian regions actively maintain personal pages on VKontakte. These are the heads of Chechnya, Tatarstan, Moscow City and Moscow Region (which are two different federal regions), Tyva Republic and Arkhangelsk Region. Every one of their posts attracts over 10,000 views. Eighteen more regional leaders have VKontakte accounts, but post less than once a month and were not included in the rating. Sixty-one governors have never used VKontakte, at least in their official capacity.
Kadyrov took the first place in the rating with the average 73,000 views per post. The most popular post in 2017 – a video clip with an address to famous MMA fighter Khabib Nurmagomedov – garnered over 200 000 views. Interestingly, only 4 percent of VKontakte users who are subscribed to Kadyrov's page live in Chechnya, with the rest scattered across Russia – 14 percent of them living in Moscow.
The head of the Tatarstan Republic, Rustam Minnikhanov, took second place with 36,000 views on an average post. His most popular post in 2017 contained birthday greetings to former Tatarstan leader Mintimer Shaimiyev.
Moscow Mayor Sergey Sobyanin came in third with 34,000 views on his average VKontakte post.
VKontakte (also known as VK) is the largest internet social network in Europe with over 400 million registered users. According to the VTSIOM state-run public opinion agency, 52 percent of Russians use the medium.
In mid-2016, Russia introduced a law under which all civil servants and candidates for posts in state agencies must present detailed reports about their social network activities, blogs and even internet forums and chats. Working civil submit information on the annual basis, while those who apply for places in state agencies must cover the last three years of their internet activity.
In 2015, Russian populist nationalist party LDPR proposed a ban on all Russian civil servants from using social networks at their workplace computers or other devices. The authors of the draft said most social networks and their software clients were created by foreign developers and therefore can be used against Russia at the software level. This bill, however, has not been passed by the parliament.
You can share this story on social media: