US, Aussie advisers caught in ISIS chemical attack against Iraqi troops in Mosul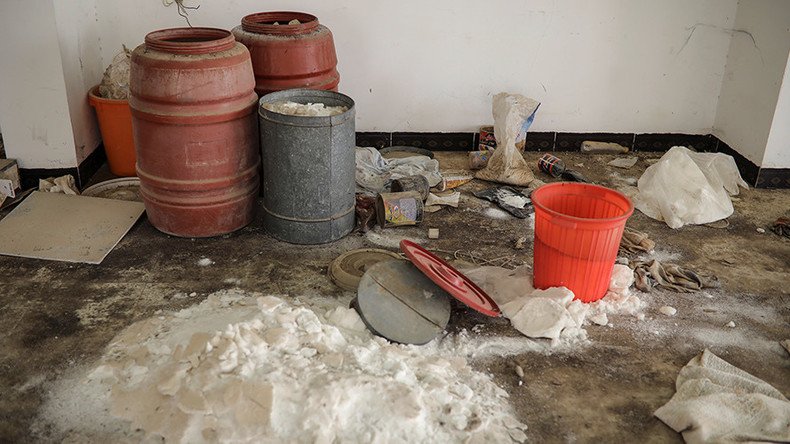 The Iraqi unit targeted on Sunday in a chemical weapons attack in Mosul was hosting embedded foreign military specialists, according to officials and media reports. American and Australian troops were unharmed by the toxic agent used by Islamic State.
The attack in western Mosul was the second in two days. According to CBS News, 25 people required medical treatment in the aftermath, which is significantly larger than the figure voiced earlier by Iraqi officials. Earlier reports said six soldiers were sent to a field hospital after having breathing problems.
Australian military advisers were involved in the attack by Islamic State (IS, formerly ISIS/ISIL), the country's Prime Minister Malcolm Turnbull confirmed on Wednesday.
"My advice right at the moment is that no Australian troops were affected by the chemical attack," he told ABC radio.
"Australian troops, Australian forces, did provide assistance following the attack. That's my current advice received in last few minutes."
The Australian Defense Ministry called the attack "failed" and said it highlighted IS's "desperation as Iraqi ground forces continue operations to liberate Mosul."
The Pentagon released a similarly dismissive statement, labeling IS chemical weapons "rudimentary" and largely ineffective.
No official identification of the agent used in the attack was released so far, but according to the CBS report it was mustard gas.
The operation to retake Mosul, Iraq's second-largest city, is currently in its seventh month. While Iraqi troops and their allies vastly outnumber IS fighters, the progress has been slow as terrorist use car bombs and urban guerrilla tactics to harass and deter the attackers.
READ MORE: 6 months of Mosul onslaught: Thousands of civilians killed in terrorist capital siege
Mosul residents have been caught in the crossfire of the operation, with thousands reportedly killed and hundreds of thousands fleeing the city.
You can share this story on social media: