'Debt collectors' beat up 11yo Russian boy with epilepsy for his mother's non-existent loan
Published time: 10 Apr, 2017 02:24
Edited time: 10 Apr, 2017 12:27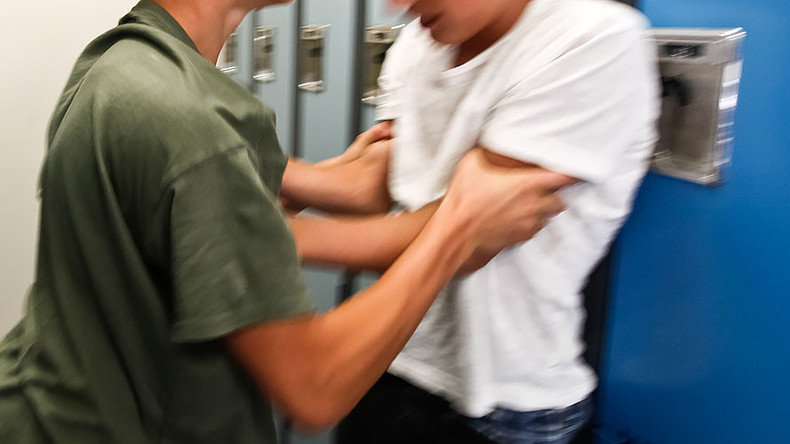 Three men in Yekaterinburg have allegedly attempted to beat a debt out of an 11-year-old boy with epilepsy, accusing his mother of not paying back a loan at a bank that she did not take. The woman says her son might have been harassed for her sister's debt.
Moreover, Irina told Russian media that one day before the beating the unidentified perpetrators spilled beer on his head and made him smoke a cigarette. She denies receiving debt recovery letters or taking the loan in the first place.
Yekaterinburg police have confirmed to Life.ru that Irina indeed has no bank loans.
Meanwhile, Irina has revealed that her sister and near-identical twin, Olga, might be the one the debt collectors were seeking. Olga took a car loan from the bank in 2011, Irina said.
"She has the same surname as me, the same date of birth and she is registered at the same place as me," Irina said. She noted that while her twin reportedly paid back the principal sum of the loan, 300,000 rubles, she also had the same amount due in interest.
Being aware of her looming troubles with the debt collectors, Olga, whose car has been since confiscated and all her credit cards canceled, changed her contact numbers and has for a long time not been living with her sister.
Russia's Investigative Committee has launched a probe into the suspected extortion of money and is searching for three male suspects in what is being described as a "cynical beating" of a "helpless minor," Aleksandr Shuryga, the senior aide to the head of the Russia's prosecutor's office Yekaterinburg branch, told media.
"All the circumstances will be carefully examined," Shuryga said, adding that medics are to review the extent of the bodily harm inflicted on a child by the assailants. If caught and convicted, they face up to seven years in prison and a hefty fine.
According to Irina, the battered boy has been severely shaken by the incident and refuses to speak about what had happened to anyone but her.
"Gleb is a special child. He studies at a special school, experiences mental problems, epileptic fits and is a little bit delayed in development," Irina said. The boy used to have a disabled status, but it was removed last year, she added.
While the incident is still being investigated, the Life.ru report has alleged to have uncovered the collector agency in question, which it says bought the debt from the bank in 2015 and was one of the biggest in the industry. However, it was allegedly excluded from the national association of the collector agencies after it failed to pay the membership fee in March last year. Reporters say the agency cannot be reached for inquiry.
READ MORE: Rights ombudsman supports full ban on debt collectors in Russia