Collectors threaten to sell debtor's infant relative to organ smugglers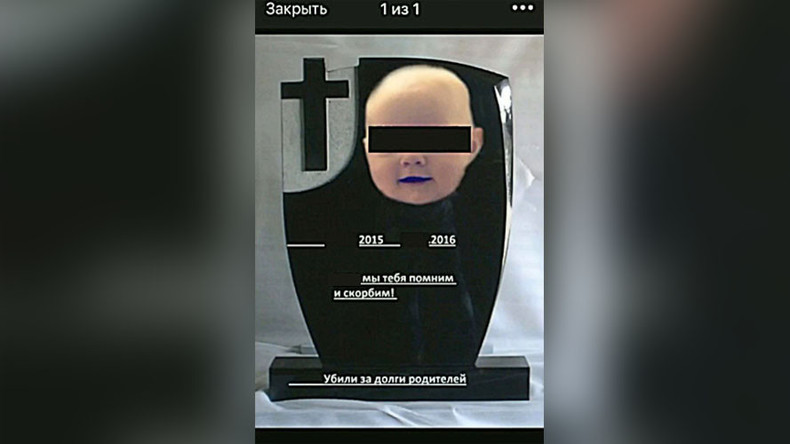 Debt collectors in Murmansk are facing murder threat charges after putting a debtor's great grandchild up for sale to organ smugglers for failing to pay back $3,200.
Collectors have been harassing the indebted woman, a pensioner from Murmansk named Valentina, for weeks. However, now they have resorted to unprecedented threats.
Valentina told Life News that her family had begun to receive phone calls from Turkey, Egypt, Croatia, Montenegro and Laos concerning an online ad about the sale of their child.
"The worst started a week ago when my relatives started receiving threats that my great granddaughter will soon be lying in a coffin" Valentina told Life News.
"Then my family started getting these messages through social media accounts with photos of my great granddaughter's face on a gravestone saying that she's on sale for organs," said.
Valentina went to the police.
"Her daughter, granddaughter and their friends received offensive emails while their friends got threats on their social network accounts. In addition, unknown people wrote about her debt on the walls of the apartment block where the pensioner lives, and someone poured glue into the keyhole of her apartment," a statement on the Russian Prosecutor General's Office website reads.
The law firm which took Valentina's case up was allegedly also threatened by the same collectors, who demanded it drop the case, Life News reports.
READ MORE: Leftists take aim at debt-collector power abuse
Valentina's debt has run up to the equivalent $3,200, including interest, which she cannot afford to repay.