Russian man fortifies home with guns & grenades, driven mad by debt collectors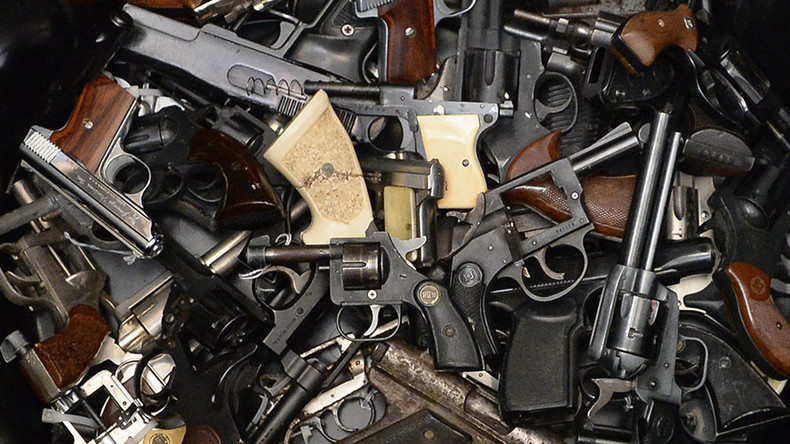 A former Russian special police force officer spent years acquiring guns and ammunition to protect himself from debt collectors and bankers who were after his apartment due to a hefty mortgage debt totaling $118,800.
Anton Maltsev from Pushkino, a town near Moscow, went to extreme lengths to keep debt collectors away – he rigged his door with explosives and pepper spray, built an imposing suit of armor, and stockpiled more than a dozen handguns, assault rifles, and grenades.
The 38-year-old has been diagnosed with a psychotic disorder accompanied by paranoia. According to specialists from the Serbsky State Scientific Center for Social and Forensic Psychiatry, that paranoia was caused by the actions of debt collectors.
Maltsev received his mortgage in 2008, the year Russia was hit by a major economic crisis. Soon after, it became obvious that he would be unable to pay off his debt. His financial struggles caused his marriage to fall apart, and his mental health started to deteriorate.
Read more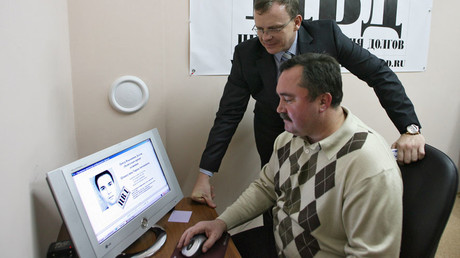 By 2013, Maltsev had lost all rights to his property in a series of legal battles. By 2015, a court had ruled that the ex-officer should be forcefully removed from his apartment.
Forced eviction can take place in Russia if the accused refuses to leave his home on his own terms twice during a time frame established in court.
An operation was carried out in April 2016, which involved the police, the bank, and the Federal Security Service. When authorities tried knocking down Maltsev's door, a system he had installed sprayed their faces with pepper spray. The police had to call in a bomb squad because the door was also rigged with grenades.
"When the debt collectors tried to take his entrance door down, they failed. They had to break the wall next to it with a sledge-hammer," Maltsev's lawyer, Denis Shchipakin, said.
Once inside the apartment, police found eight kilos of explosives, along with over a dozen guns, rifles, and other items that could potentially serve as ammunition – especially in the hands of a skilled officer who served in Abkhazia and Kosovo, among many other operations.
"He immediately told the police that he needed all of it to protect himself from debt collectors," Shchipakin explained. "And according to him, he found all of the ammunition under the floor during renovations."
READ MORE: Russian debt collectors cut off children's hospital phone over nurse's personal loan

Maltsev, who is accused of ammunition trafficking, is awaiting trial in Butyrka prison.
This is not the first debt-related horror story to come out of Russia.
Earlier this month, a man in Moscow decapitated a debt collector and then cut his legs off. In April, four men carrying out collectors' duties near Novosibirsk raped a woman in front of her husband and child, whom they had beaten up beforehand.