Turkey 'welcomes' US attack on Syria but believes it's 'not enough' – Erdogan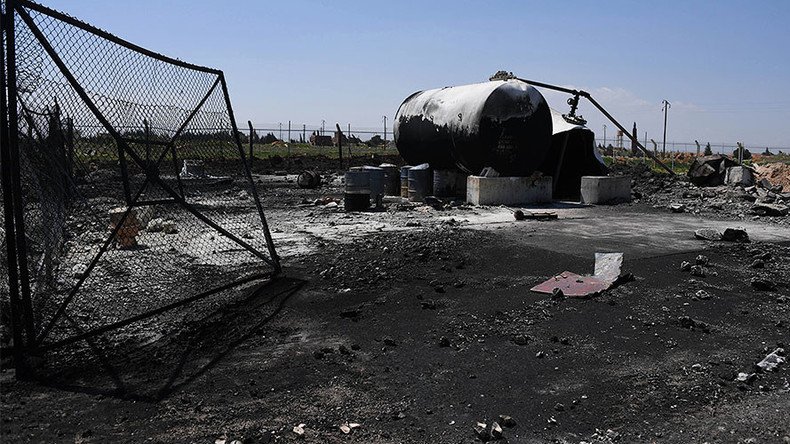 Turkish President Recep Tayyip Erdogan has said he welcomes the US strike on Syria, but believes it isn't sufficient. He has also called for a no-fly zone to be set up over Syria.
Follow RT's LIVE UPDATES on US missile strike against Syria
Erdogan described the strike on a Syrian airfield in Shayrat, Homs province, as "a positive and concrete step" against the alleged "war crimes of the Assad regime," as cited by Reuters.
"Is it enough? I don't find it enough. It is time to take serious steps for the protection of innocent Syrian people," Erdogan told a rally in the southern Turkish province of Hatay.
"The international community has the capability to stop the regime and terrorist organizations. I hope the active stance that the United States displayed in Idlib is a beginning with regards to such developments," Erdogan added.
The Turkish leader added that a 4,000-5,000 sq km no-fly zone should be established in Syria.
"Let us declare a safe zone in northern Syria on the Turkish border, which can be 4,000 or 5,000 sq km, let us build homes there and settle our Syrian citizens," he said.
READ MORE: Syria & Iraq: Anatomy of a 21st century conflict
The US military fired nearly 60 cruise missiles at a Syrian Army airfield, claiming that it was used to carry out a chemical weapons attack in the town of Khan Sheikhoun in the province of Idlib a few days before.
You can share this story on social media: