Turkey calls for no-fly zone over Syria – president's spokesman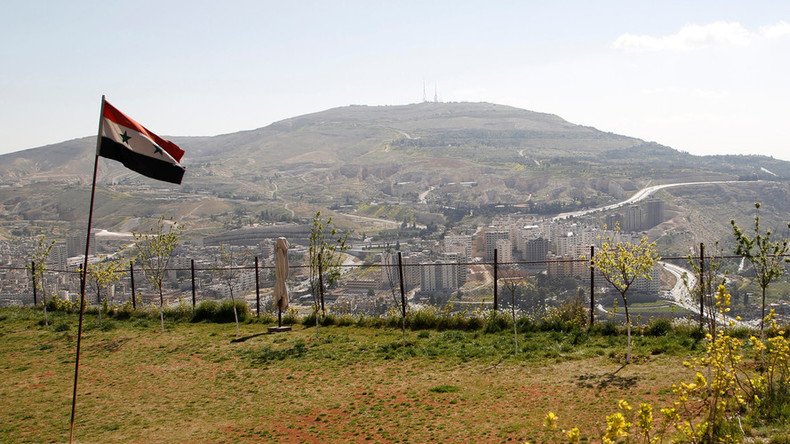 Turkey has called for no-fly and safe zones to be urgently established in Syria, according to the country's presidential spokesman.
Turkish President Recep Tayyip Erdogan's spokesman, Ibrahim Kalin, supported the US missile strikes against the Shayrat airbase, saying they show that alleged chemical and conventional attacks targeting civilians won't "go unpunished."
A no-fly zone and safe zones must be established and enforced without delay, the spokesman said. The Turkish Foreign Ministry has stated that safe zones are now "more important than ever."
"Steps that will ensure similar crimes do not go unpunished and accountability is established will have the full support of Turkey," the ministry said in a written statement cited by Reuters.
LIVE UPDATES: US missile strike against Syria
The ministry also spoke out in support of removing Syrian President Bashar Assad and his government, while calling for the establishment of a transitional government.
"It is necessary to oust this regime as soon as possible from the leadership of Syria," Turkish Foreign Minister Mevlut Cavusoglusaid told reporters, also calling for "necessary steps" to be taken in case Assad "doesn't want to go."
US warships in the eastern Mediterranean fired 59 Tomahawk missiles at the Syrian Shayrat airfield on Friday. Previously, Washington had accused the Syrian government of using chemical weapons against civilians in Idlib province. The Pentagon claims that the targeted airfield was used for Tuesday's attack, which reportedly left up to 86 people dead, including 26 children.
Damascus has denied all the allegations, saying that Syrian jets targeted an arms depot where chemical weapons were stockpiled by Islamic State (IS, formerly ISIS/ISIL) and Al-Nusra Front militants.
Russia has condemned America's attack on the Syrian airfield. Presidential spokesman Dmitry Peskov said "the Syrian Army doesn't possess chemical weapons," adding that the fact had been confirmed by the UN chemical weapons watchdog, the Organization for the Prohibition of Chemical Weapons.
READ MORE: US fires dozens of Tomahawks at Syria military base near Homs, Trump cites 'Assad's chem attack'
You can share this story on social media: