Vandals desecrate 80% Jewish graves at small French cemetery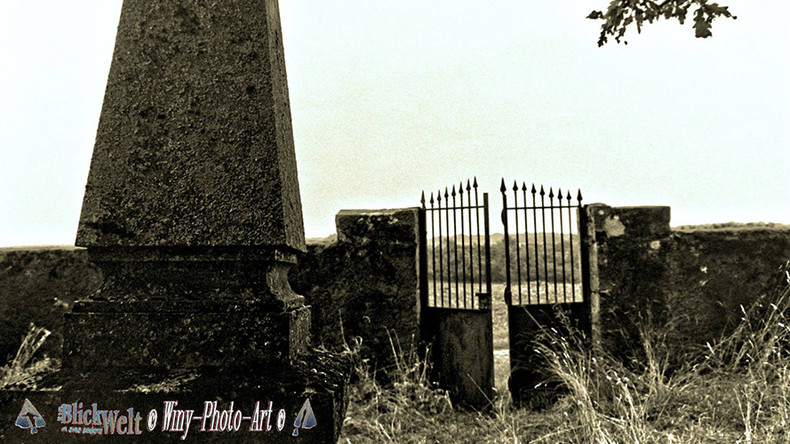 The Jewish community of France has expressed "anger" over the toppling of some 40 headstones at an ancestral Jewish cemetery in Waldwisse, the same burial ground that already witnessed an anti-Semitic desecration in 2014.
The president of the Representative Council of French Jewish Institutions (CRIF) said the Jews of France are "saddened" and "angered" following the desecration of a small Jewish cemetery of only 50 graves that lies in a small commune just outside the town of Thionville, some 215 miles east of Paris.
Emotion et colère suite au saccage de 40 tombes juives dans le cimetière juif de Waldwisse. @Le_CRIF demande une enquête et action immédiate

— Francis Kalifat (@FrancisKalifat) March 31, 2017
Some 40 headstones at the 18-century Jewish cemetery were tipped over and smashed sometime this week. The destruction of the burial ground in Waldwisse was noticed by one of the locals who went on to notify the authorities on Thursday, local media reported.
While no anti-Semitic signs were graffitied on the vandalized headstones, the Consistory of Thionville have gone ahead and lodged a formal complaint with the local law enforcement authorities. An inquiry has since been opened to determine the motives behind the rampage.
"At a time when the values of the Republic are threatened, there can be no place for intolerance and vandalism," the Mayor of Thionville, Pierre Cuny said.
The same cemetery was vandalized in 2014. Three young men who perpetrated that attack received suspended sentences, JTA noted.
In a separate incident in Greece this week, vandals smashed a memorial in the city of Kavala that was erected last year to commemorate 1,484 local Jews who were exterminated during World War II in the Treblinka Nazi death camp.
READ MORE: Seattle synagogue vandalized in US' latest anti-Semitic attack
The incident which occurred on Wednesday night saw an unknown number of assailants smash the marble coating on the memorial with a hammer. That monument, just like the Jewish cemetery in France, also suffered a second attack its recent history.
READ MORE: New York Jewish cemetery the third one vandalized in two weeks
"Every act of vandalism on a monument opens a new wound in regards to the history and culture of Kavala, a community that has always been open, always tolerant and respectful of other cultures and religions," the municipal authority said in a statement, the World Jewish Congress reported Friday.
The Central Board of Jewish Communities in Greece (KIS) condemned the attack saying "these acts of desecration show that anti-Semitism - an anti-Semitism almost without Jews, racism, and intolerance survive and lurk everywhere, at every moment."