Seattle synagogue vandalized in US' latest anti-Semitic attack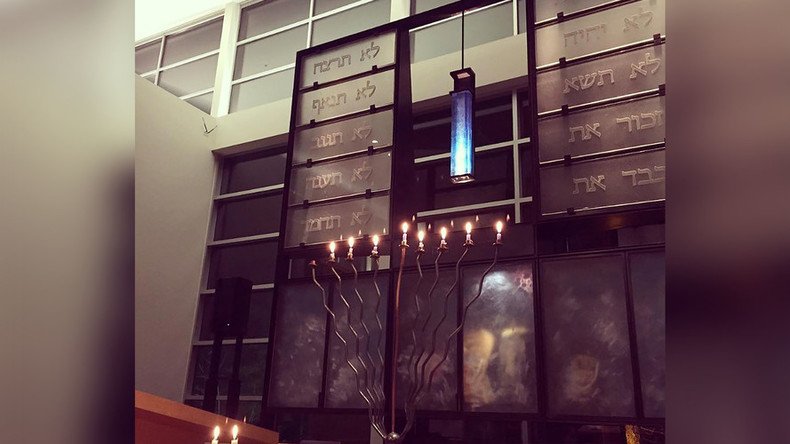 A Seattle synagogue has become the latest US Jewish center to be stuck by anti-Semitic vandals, with Holocaust-denying graffiti painted on the walls of the temple.
On Friday morning, the Temple De Hirsch Sinai was discovered with the message "Holocaust is Fake History" spray painted on its walls. Each 'S' was represented by dollar signs.
In a post on the synagogue's website, Rabbi Daniel Weiner said: "Holocaust-denying graffiti was spray-painted on the facade of our Old Sanctuary. We immediately contacted law enforcement, who have responded quickly and efficiently in opening an investigation, for which we are profoundly grateful."
"We are also adamant in our conviction that we will not allow the toxicity of intolerance and growing climate of hate to define who we are, how we live, and what our nation can be," Weiner added.
Seattle Mayor Ed Murray tweeted out his support for the city's Jewish community after reports of the vandalism emerged.
Representative Pramila Jayapal, the district's congresswoman, released a statement condemning the vandalism, saying: "I learned that a pillar of the Jewish community in my own district was targeted with anti-Semitic Holocaust denial graffiti."
A suspicious package was also discovered near the temple on Friday, but Seattle Police later said that it had been a book donation.
Officers now investigating suspicious package left outside synagogue. No details on contents of package at this time. https://t.co/OtXBlc5iWK

— Seattle Police Dept. (@SeattlePD) March 10, 2017
Suspicious package at Temple De Hirsch is actually a book donation left at the door. Important takeaway: please call ahead next time. pic.twitter.com/lLSNI0svfn

— Seattle Police Dept. (@SeattlePD) March 10, 2017
This is the latest in a disturbing string of attacks targeting Jewish places of worship or community centers in the US recently. More than 140 Jewish institutions have been threatened since the beginning of the year, and several cemeteries have been damaged.
Last week, at least 11 Jewish centers and four regional offices of the Anti-Defamation League (ADL) were evacuated or locked down after receiving bomb threats.
READ MORE: 18 threats made against JCCs & other Jewish facilities as lawmakers ask for 'swift action'
Earlier this month, a former journalist was arrested by the FBI on suspicion of making at least eight bomb threats to Jewish centers or the ADL.
You can share this story on social media: