'If US is world's conscience, why doesn't it see what's happening in Yemen?' – Moscow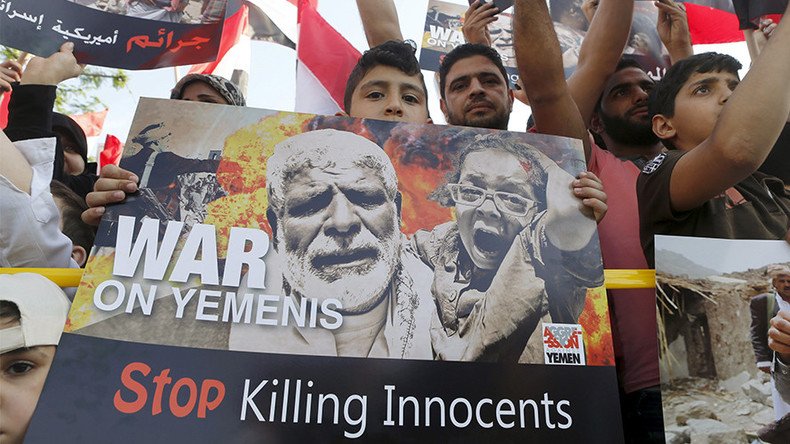 The US cannot be the world's "moral conscience" by any stretch of the imagination, as both its actions and inaction in Yemen, Iraq and Syria show a lack of basic compassion, according to Russian Foreign Ministry spokeswoman Maria Zakharova.
American envoy to the UN Nikki Haley said on Wednesday that the US is the "moral conscience" of the world, and that it would not give up this role, at the same time calling the United Nations Human Rights Council (UNHRC) "corrupt" – without providing any evidence for her accusations.
American actions worldwide, however, mainly constitute a significant lack of conscience, Russian Foreign Ministry spokeswoman Zakharova said at a press briefing on Thursday.
"[Haley] said that the US is 'the world's conscience.' If you're the world's conscience, why don't you see what's happening to the people of Yemen? Or is it some sort of new, hybrid conscience which doesn't send signals to brain or to other global organs. It's impossible to not see it," Zakharova said.
She added that American media, however, focus on Russia instead of reporting on the humanitarian situation in Yemen, Syria, or the Iraqi city of Mosul.
"Conscience cannot be that blind. It cannot atrophy to that point, most likely there wasn't any [conscience] at all," the spokeswoman said.
Zakharova stressed that it's impossible to solve the Yemeni conflict through military means and called for reconciliation through UN-supervised talks.
The Saudi-led coalition's operation in Yemen has been ongoing for two years. The invasion, aimed at restoring ousted President Abd Rabbuh Mansour Hadi to power, has claimed THE lives of at least 10,000 civilians, according to UN estimates , while millions of people are suffering from hunger, due to air and naval blockades. The majority of them perished in Saudi-led coalition airstrikes, which hit civilian sites such as hospitals, schools and markets.
The deadliest attacks came on a funeral ceremony in the capital Sanaa last October, in which over 140 people died and more than 500 were injured, and in March 2016 when a coalition raid on a market in northern Yemen claimed the lives of 97 people.
Despite numerous confirmed reports of civilian casualties, condemnation from multiple international organizations and the imprecise nature of Saudi airstrikes, the US – the main ally of the Gulf kingdom – continues to supply it with high-grade weapons and munitions, contributing greatly to the carnage.
Earlier in March, Amnesty International sent a letter to US President Donald Trump, urging him to stop arming "governments that violate international human rights and humanitarian law," and warning that supplying Saudi Arabia and its allies might amount to "complicity with war crimes."
You can share this story on social media: