Avalanche kills 8, injures 30 on high school trip in Japan
Published time: 27 Mar, 2017 12:06
Edited time: 28 Mar, 2017 11:05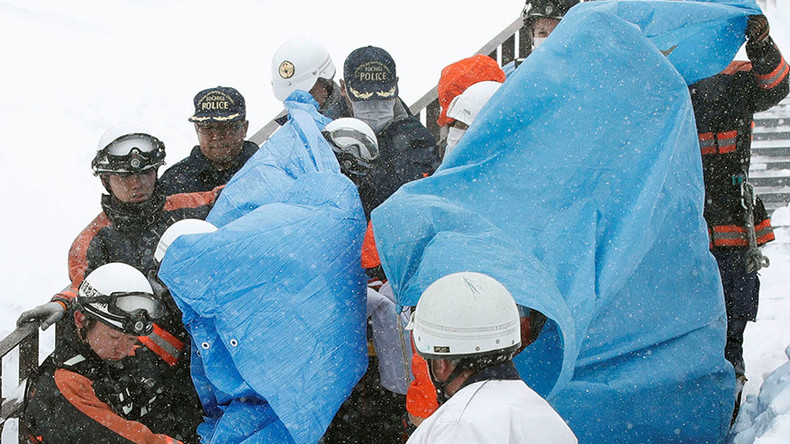 An avalanche has killed eight people, including at least seven students, and injured more than 30 on a mountain-climbing trip in Japan.
The group of 52 students and 11 teachers from seven high schools were on the last day of a three-day mountaineering trip when the avalanche struck in the town of Nasu, some 120km (75 miles) north of Tokyo Monday, reports Japan Times.
READ MORE: Avalanches bury 'entire villages,' kill 100+ in Afghanistan & Pakistan amid freaky snowstorms
More than 100 troops were deployed to assist emergency services in a major rescue effort.
A weather warning for heavy snow and avalanches was issued for Sunday and Monday in the region by the Meteorological Agency. Some 33cm (13 inches) of snow fell in Nasu over an eight-hour period on Monday.
Most of the students killed were from Otawara High School in the Tochigi prefecture, according to AFP.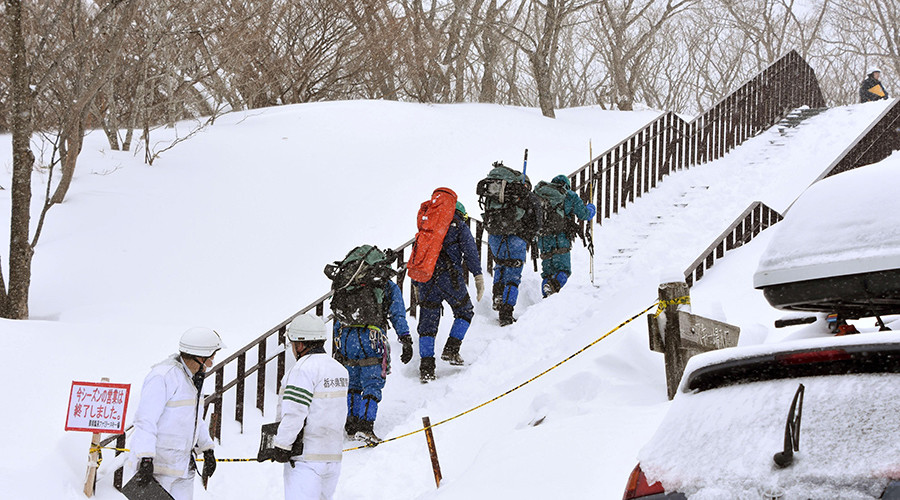 READ MORE: Avalanche that killed 6 at Russian ski resort caught on camera (VIDEOS)
"We still don't know how many teachers are included among the victims," said an official.
In these circumstances Japan has a policy of not confirming deaths until the bodies are recovered, AFP reported.
"This is an annual event and we never had a major accident before," one of the teachers told Jiji Press. "I am really shocked."