South China Sea standoff: Beijing denies plans to build on disputed shoal
Published time: 22 Mar, 2017 16:36
Edited time: 23 Mar, 2017 09:16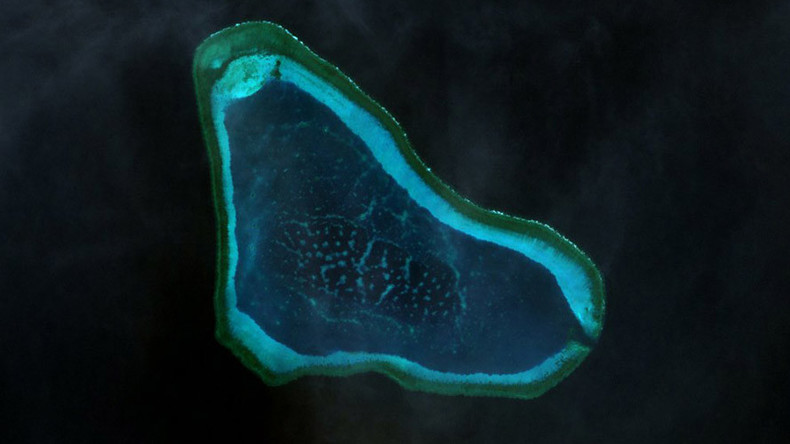 China has denied it is planning to build an environmental monitoring station on Scarborough Shoal, a disputed landmass it has controlled since 2012 despite objections from the Philippines.
Last week, Xiao Jie, the mayor of China's Sansha City, which oversees the country's maritime territories in the South China Sea, claimed that the 200 sq. km water-filled rock circle, called the Panatag Shoal by the Philippines, was one of multiple sites where the country plans to build environmental stations, reclaim land, or construct docks in 2017.
During a press briefing in Beijing on Wednesday, however, Chinese Foreign Ministry spokeswoman Hua Chunying refuted the plan, which had caused an outcry in Manila.
"According to the relevant bodies in China, the reports you mention that touch upon building environmental monitoring stations on Scarborough Shoal are mistaken, these things are not true," she said, according to Reuters.
"With regards to Scarborough Shoal, China's position is consistent and clear. We place great importance on China-Philippines relations."
Reuters also reported that Xiao's previous statements concerning Scarborough Shoal have now been removed from an interview he gave to the state-owned Hainan Daily.
Earlier on Wednesday, the Philippines had officially requested "clarification" of the plans, and a day earlier the country's justice secretary, Vitaliano Aguirre, told the media that Manila would file an official protests against the plans.
But President Rodrigo Duterte, who has pivoted towards China and away from traditional ally the US since his election last year, admitted that the country did not have the military clout to stop China's plans, and instead said that he would talk "face-to-face" with Chinese officials and look for a "peaceful, diplomatic solution."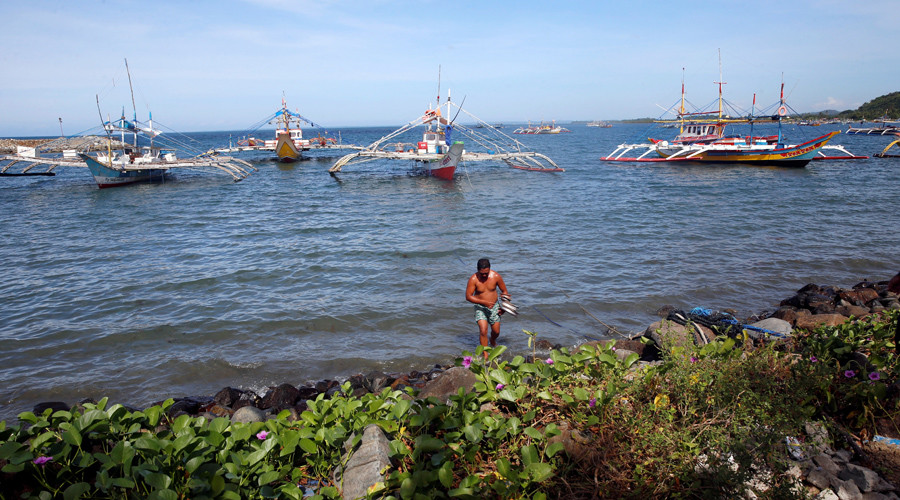 Scarborough Shoal, located closest to the island of Luzon, a part of the Philippines, 220km to the east, had been a traditional fishing ground for Filipino boats, but in 2012 the country's navy identified Chinese fishing vessels that it said were collecting an illegal catch nearby. After it attempted to apprehend eight of them, Chinese surveillance vessels intervened, driving the Filipino navy away, and since then Beijing has held control over the territory, at times denying access to boats coming from the Philippines.
Manila insists that the shoal is in its exclusive economic zone, and last year the UN-backed International Tribunal for the Law of the Sea (ITLOS) declared it a common fishing ground.
China rejected the ITLOS decision, and claims that most of the South China Sea is part of its sole jurisdiction. It has recently passed internal legislation increasing punishments for foreigners fishing in what it says are its territorial waters, including the vicinity of Scarborough Shoal.
The new US administration has called China's actions in the region, which include the construction of multiple artificial islands, and likely placement of missile defense systems on some of the islands, "illegal," and Congress has put it in a bill that would sanction Chinese companies and individuals involved in any reclamation project.
Last week, Philippines Defense Minister Delfin Lorenzana said that Washington had made any potential Chinese presence on Scarborough a "red line."
In turn, China has called US politicians intervening in the crisis "arrogant and ignorant."