Turkey wants US laptop flights ban canceled or relaxed – minister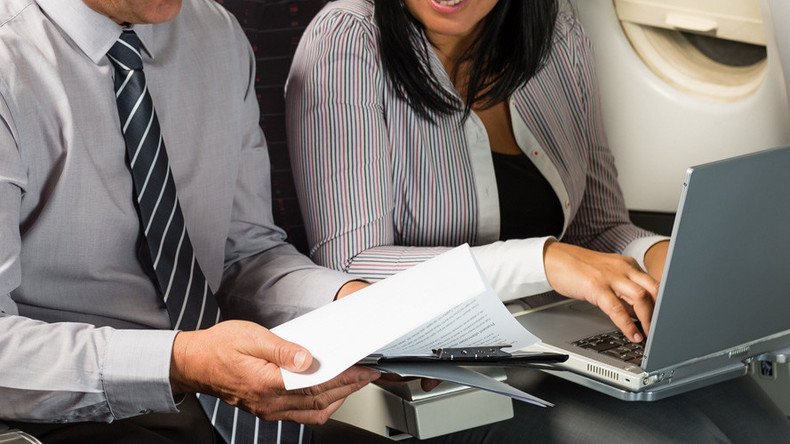 Ankara is in talks with Washington seeking the reversal or softening of the new US ban on electronic devices larger than cellphones in the cabin of US-bound flights from 10 airports in Muslim-majority countries, Turkey's transport minister has said.
"This is a wrongful measure. They shouldn't confuse Istanbul, through which 80 million people are taking flights every year, with other cities," the minister, Ahmet Arslan, told journalists on Tuesday.
Turkish authorities have already taken every possible precaution at Ataturk International Airport in Istanbul, he added.
The transport minister believes the US ban will "decrease the level of comfort for the passengers and will lead to a drop in their numbers."
According to Arslan, the Turkish authorities will try to settle the issue through negotiations with Washington.
"We are particularly emphasizing how this will not benefit the passengers and that reverse steps or a softening should be adopted," he said, as cited by AFP, adding that Ankara expects the issue to be resolved in the coming days.
Last June, Istanbul's main airport was the scene of an Islamic State-linked terror attack, in which three gunmen killed 44 and injured 239 people before blowing themselves up.
Turkey's largest carrier, Turkish Airlines, has already informed passengers on its website that "any electronic or electrical devices larger than a cellphone or smartphone (except medical devices)" are now banned on US-bound flights.
Earlier Tuesday, President Donald Trump's administration said that it banned electronic items bigger than a cellphone, excluding medical devices, in their cabin of US-bound flights from 10 international airports in Muslim-majority countries for security reasons.
Devices such as tablets, laptops and cameras should all be in checked baggage.
The international airports on the list included those in Cairo in Egypt; Amman in Jordan; Kuwait City in Kuwait; Casablanca in Morocco; Doha in Qatar; Riyadh and Jeddah in Saudi Arabia; Abu Dhabi and Dubai in the United Arab Emirates as well as Ataturk airport in Istanbul, Turkey, Reuters reports.
READ MORE: UK follows US with electronic devices ban on flights from Muslim majority countries
The restrictions affect nine airlines serving those airports – Royal Jordanian Airlines, Egypt Air, Saudi Arabian Airlines, Kuwait Airways, Royal Air Maroc, Qatar Airways, Emirates, Etihad Airways and Turkish Airlines.
According to AP sources, the ban was prompted by reports that terror groups are planning to smuggle explosive devices in consumer electronic devices.
You can share this story on social media: