From banning booze to colonial compensation: A look at the outsiders in Dutch election
Published time: 14 Mar, 2017 08:00
Edited time: 17 Mar, 2017 09:36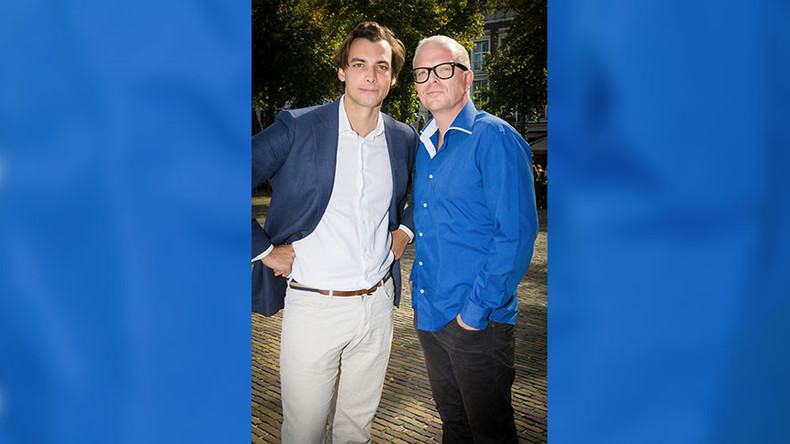 A total of 28 parties are running in the Dutch election. Further down the list; past the centrists, past the Christian democrats, the socialists, and the animal rights groups, lurk a whole host of small parties competing for a handful of the 150 seats.
For many of these parties, next week's election will be their first. For some, it may be their last.
To the foreign MSM, however, the rapidly-approaching Dutch elections are all about one battle: The incumbent centrist parties, the VVD and PvdA, face-off against the most credible challenge yet from Geert Wilders' Party for Freedom (PVV).
Promising to halt Islamic immigration and pull the Netherlands out of the EU, Wilders is the right-wing firebrand who has garnered international headlines. Although his polling figures have fluctuated recently, he's still tipped to come first when the Dutch line up to vote on March 15.
But the political landscape in the Netherlands is much more fragmented and feudal than the Wilders versus the establishment narrative suggests. The establishment faces not just Wilders, but a whole gaggle of parties seeking to disrupt the status quo.
These fragmented parties are unlikely to get more than a sniff of power after the March 15 poll. However, their existence and the resonance of their messages is indicative of an electorate that is fed up with establishment politics in the Netherlands.
Here are six of these smaller contenders in the Dutch election:
VOOR NEDERLAND (For the Netherlands)
Leader: Jan Roos
Often described as the PVV-lite, Voor Nederland currently holds two seats in parliament. Disgruntled PVV members Louis Bontes and Joram Van Klaveren left the party in 2014, before establishing themselves as 'VNL'.
Since then, VNL recruited journalist Jan Roos as party leader. Roos had been a key figure in last year's Dutch referendum on the EU-Ukraine agreement, which was rejected by 61 percent of voters.
VNL stands for lower taxes, less immigration, and limiting EU powers. The party considers the PVV's economic policies too left-wing, and wants to privatize education. In the foreign arena, VNL believes that the Netherlands needs to step up its defense spending and purchase an aircraft carrier.
FORUM VOOR DEMOCRATIE (Forum for Democracy)
Leader: Thierry Baudet
Like Jan Roos of VNL, Euroskeptic Thierry Baudet rose to prominence for his opposition to the EU-Ukraine agreement last year. Filled with young candidates, his Forum Voor Democratie (FVD) party see themselves as the vanguard of a new Dutch nationalism, independent from the traditional left-right paradigm.
In practice, FVD is committed to direct democracy initiatives, immigration restrictions, and defense of traditional liberal democratic values. Baudet has faced accusations of bigotry for his highly critical comments about Islam. He sees Islamic immigration as the importation of intolerance into Dutch society, and calls the left's multicultural vision of society "treason."
Crucially, Baudet has said that he would "absolutely" go into coalition with Geert Wilders, but that he would not take a position in cabinet, instead opting to remain in parliament "to represent the people who vote for me."
DENK (Think)
Leader: Tunahan Kuzu
Founded by Turkish-Dutch MPs Tunahan Kuzu and Selçuk Öztürk, Denk represents the radical left. If in power, Denk would begin a comprehensive set of social justice reforms, renaming the ministry of defense as the 'Ministry of peace and reconstruction', paying reparations to former colonies, criminalizing racist speech and placing offenders on a public register.
Denk officially supports Muslim causes around the world, including the recognition of the state of Palestine and a boycott on some Israeli goods. Leader Tunahan Kuzu refused to shake Israeli PM Benjamin Netanyahu's hand during a state visit last year.
Denk has been dubbed "the long arm of Erdogan" for Kuzu's refusal to condemn the Turkish government's crackdown on political opposition after the 2016 coup attempt, and the presence of Hamas and Hezbollah supporters at a Turkish rally in Rotterdam.
READ MORE: Dutch MP snubs Netanyahu, refuses to shake Israeli PM's hand (VIDEO)
ARTIKEL 1 (Article 1)
Leader: Sylvana Simons
Founded by TV presenter and opinion columnist Sylvana Simons, Artikel 1 is the youngest political party in The Netherlands. The party takes its name from the first article of the Dutch constitution, which states "All persons in the Netherlands shall be treated equally in equal circumstances..."
Like Denk but further left, Artikel 1 focuses on social justice issues, aiming to fight racism, sexism, and discrimination in Dutch society, and proposing diversity quotas, apologies for colonialism.
Outside the Netherlands, Artikel 1 is for the immediate recognition of Palestine and the suspension of the EU-Israel trade agreement. The party would refocus the ministry of defense on peace, reconstruction, and international justice goals.
NIET STEMMERS (Non-Voters)
Leader: Peter Plasman
In the 2012 election, one in four of the electorate didn't vote. Niet Stemmers aims to represent that considerable slice of the population. If elected, Niet Stemmers candidates will simply refuse to take their seats in parliament and give away their salaries.
Founded to draw attention to low voter turnout, Niet Stemmers candidates promise to visit parliament buildings only once to swear an oath, before promptly disappearing from politics again.
JEZUS LEEFT (Jesus Lives)
Leader: Florens van der Spek
"Laws and regulations will not change the Netherlands. Only Jesus can change the Netherlands," reads Jezus Leeft's manifesto. Seemingly content to leave most major policy decisions in the hands of the Lord, Jezus Leeft nevertheless does have some strong standpoints.
The party's pro-life position goes beyond simply opposing abortion and euthanasia, seeking punitive measures against smoking, alcohol, and drug use. In education, Jezus Leeft is in favor of homeschooling.
Party founder – but not current leader – Joop van Ooijen envisions the Netherlands under Jezus Leeft as "a theocracy in which Jesus is the true leader," following this up with, "we don't believe in democracy."