Dutch MPs vote to allow pot cultivation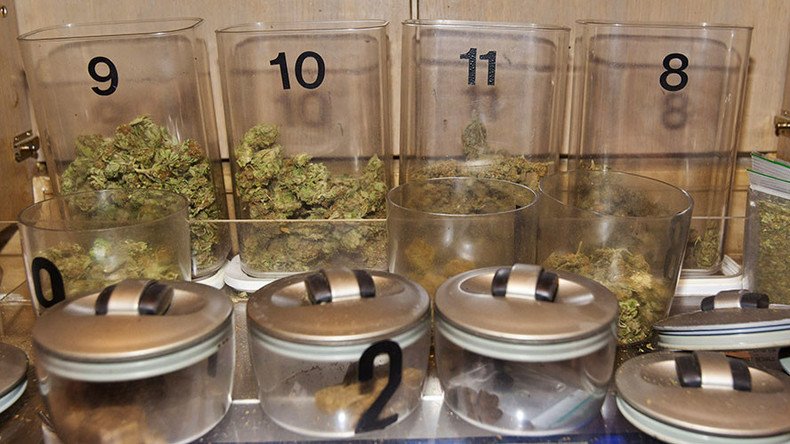 In a landmark decision, the lower house of the Dutch parliament has voted in favor of tolerating the cultivation of cannabis, a move that would decriminalize the supply aspect of the coffee shop industry.
Cannabis in the Netherlands is not strictly speaking legal as that would put the country in violation of several international treaties, but it is officially tolerated. Up until now, the authorities willfully turned a blind eye to the sale of marijuana in the country's so-called "coffee shops," which attract many thousands of tourists each year in Amsterdam and other cities.
READ MORE: Smoke & ministers: Israel moves to allow medical marijuana exports
Tuesday's vote was meant to break the paradox, as while buying pot in small amounts is allowed, cultivating and selling the drug to the coffee shops themselves remains illegal. The lower house of the Dutch parliament extended the tolerance by 77 votes in favor, and 72 against.
"So happy!" tweeted Vera Bergkamp, an MP from the liberal Democrats 66 (D66) party who proposed the law.
"It is very important that we get a majority for our initiative bill to regulate cannabis production," Bergkamp told the Telegraaf earlier in the day.
"If the bill makes it, we break a deadlock that's lasted far too long and we and we accommodate all those mayors, municipalities and Dutch who want to get rid of the current skewed tolerance policy where you can sell weed, but cannot grow or buy it."
The proposed law, which also got support from MPs of the right-wing VLN party, would enable professional growers who meet certain conditions to avoid criminal prosecution. Weed sellers welcomed the vote.
"It is good news for the coffee shop industry because it will finally – if it passes the First Chamber – put an end to a lot of stuff we can't organize in a normal and transparent way," Joachim Helms, chairman of the Coffee Shop Union, told AP.
The First Chamber is the upper house where the bill is now heading before it can become law. It is not clear if it can find a majority there.
Cannabis is illegal in most parts of the world, although this has been slowly changing in the last few years. In 2013 the small South American country of Uruguay became the first to fully legalize weed, while as of November 2016 it has also been fully legalized in eight American states, with several more allowing its medicinal use. In Spain, the number of "cannabis clubs" in which private members can smoke and buy pot has risen dramatically since 2010.
You can share this story on social media: