'Beyond Milestone': new AI system thrashes humans at poker
Published time: 3 Mar, 2017 14:13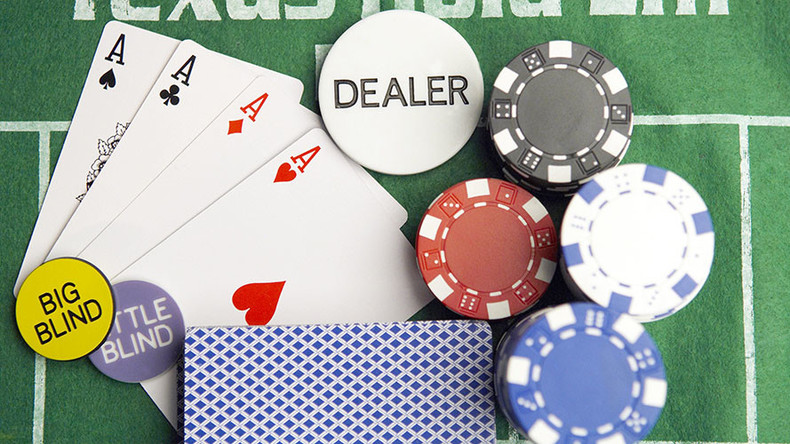 An artificial intelligence system called DeepStack made history by consistently defeating professional poker players, with the achievement being labeled a "milestone."
Although the games were played in December 2016, the results of the research by University of Alberta's Computer Poker Research Group have just been published by Science.
Unlike chess and checkers (games with 'perfect information') in which AI has shown its prowess for some time now, poker, a game with 'imperfect information,' was a tough nut to crack for AI.
"Poker has been a longstanding challenge problem in artificial intelligence," professor in the University of Alberta Faculty of Science and principal investigator on the study, Michael Bowling, said.

"It is the quintessential game of imperfect information in the sense that the players don't have the same information or share the same perspective while they're playing."
Using continual re-solving, DeepStack determines the correct strategy for every particular poker situation, rather than focusing on the big picture. Using a technique akin to human 'intuition,' it takes DeepStack about three seconds to make a decision.
"The implications go beyond being a milestone for artificial intelligence. DeepStack represents a paradigm shift in approximating solutions to large, sequential imperfect information games," according to Science, with reference to the capabilities of the AI.
The tests took place in December 2016 with a pool of professional poker players recruited by the International Federation of Poker, and DeepStack beat each of the 11 players who finished their match. In January, during a 20-day game of no-limit Texas Hold 'Em, Libratus, an AI built by two Carnegie Mellon researchers, thrashed four of the world's top players.
READ MORE: 'Historic' win for AI as machine destroys top poker players
Talking to The Verge, Professor Tuomas Sandholm, who worked on Libratus, argued that although DeepStack were the first ones to show positive results with their AI, it wasn't enough:
"They were not playing against top pros, so one can't say they bested mankind," Sandholm said.