8 Iraqi men jailed for gang-rape of German tourist in Austria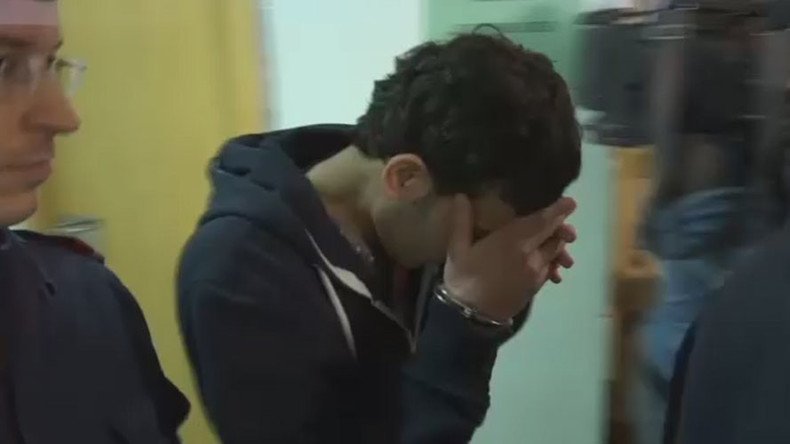 Eight Iraqi asylum seekers have been sentenced by an Austrian court to between nine and 13 years in jail for the brutal gang-rape of a 28-year-old German woman during New Year's celebrations over a year ago.
A group nine Iraqi nationals, between 22 and 48 years, were arrested last summer in Vienna and two other Austrian provinces and charged with "abuse of a defenseless person and rape in a very humiliating and agonizing way for the victim."
Charges against one suspect were dropped, as investigators found that he was asleep during the assault.
All members of the same family, the men came to Austria as migrants between May and December 2015. Five of them already had refugee status at the time of the assault, while the other four had their applications pending.
The brutal assault took place on 2015/2016 New Year's Eve, as the victim from the northern German state of Lower Saxony came to Vienna to celebrate with her female friend. The victim got "separated" from her friend during the festivities and met four reportedly drunk Iraqis at some point after midnight. They took advantage of her heavily intoxicated state and brought her to a flat, where five other men were waiting.
The perpetrators assaulted the victim for several hours, and the savage attack left the woman in need of medical and psychological treatment. "Nothing makes me happy anymore," her lawyer quoted her as saying.
Only one of the perpetrators has reportedly acknowledged the rape and showed some remorse, while others either claimed the sex to have been "consensual" or have denied it altogether.
The investigating team, however, managed to prove their horrific assault with DNA and video evidence.
The quite harsh sentences imposed on the eight Iraqis might serve as a "warning" for all the migrants coming to Austria, Defense lawyer Andreas Reichenbach believes.
"As we all know, asylum-seekers don't have the best image here in Austria," AP quoted him as saying. "I think that this surely played a certain role, to make it clear to these people that when they come to Austria that such behavior won't be tolerated."
The victim was awarded damages of €25,000 ($26,265). Both prosecution and defense teams said they might appeal the court ruling, Reuters reported, citing the court spokesperson.
Migrants from other countries expressed fear that such outrageous cases might incite hostility against them to a whole new level and condemned the attack.
"Eight people raping a woman – that's honor-less! Such a thing doesn't exist in our religion," a migrant from Turkey, Burhan Akbas told AP.
Sexual related attacks and incidents have been on the rise amid EU's migrant crisis. Last year, mass sexual abuse transpired in the German city of Cologne, perpetrated by a group of men allegedly of North African and Arab descent, although police failed to identify all the attackers.
Ahead of New Year celebrations this year, police in Austria's capital Vienna took precautions and distributed 6,000 special "anti-rape" pocket alarms among women. The devices emit a shrill sound to deter potential perpetrators and alert police.
Despite the measures, at least 18 sexual assaults occurred during this year's revelry in the Austrian city of Innsbruck, where women were reportedly groped by a gang of "individuals."
You can share this story on social media: