Iraqi refugee who raped 10yo boy at Austrian swimming pool due to 'sexual emergency' given 7 years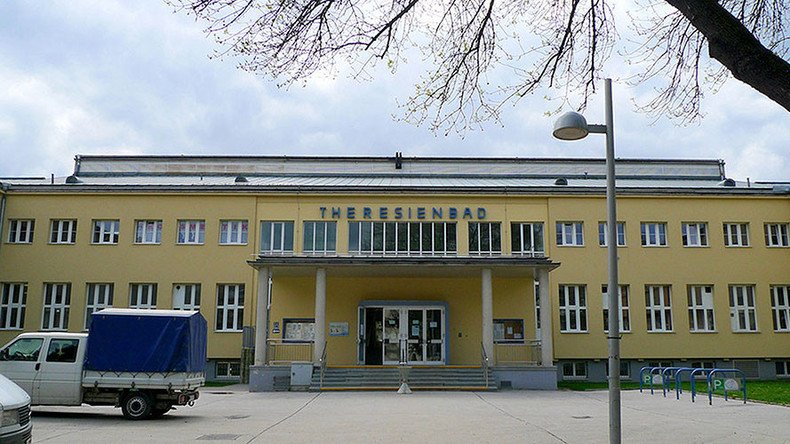 An Iraqi refugee convicted of raping a 10-year-old boy at a Vienna swimming pool has had his sentence increased from six to seven years in prison as the result of a retrial.
A Vienna court slapped 21-year-old Amir A. with the longer prison sentence on Tuesday, after finding him guilty of serious sexual assault and rape of a minor.
The retrial came after a previous sentence of six years was overturned in October after a defense lawyer argued that the lower court had not done enough to determine whether the rapist had realized that the boy was saying no.
However, the court determined on Tuesday that sexual assault did, in fact, meet the conditions defining rape, Kronen Zeitung reported.
In addition to the sentence, the compensation the rapist must pay his victim's family was also increased, from €4,700 (US$4,938) to €5,000 ($5,253).
The assault took place in December of 2015 at Theresienbad pool in Vienna, where the man dragged a young boy, known only as Goran, into the changing rooms before locking the door and violently raping him.
The incident left the boy in need of emergency treatment, which he was given at a local children's hospital. He continues to suffer from post-traumatic stress disorder (PTSD), his mother reportedly told the court.
After raping the boy, Amir A. went back to the swimming pool and acted as if nothing had happened. However, the police were called after the boy told a lifeguard that he had been attacked.
On being confronted, the perpetrator admitted to the rape, explaining that, though he knew it was wrong, he had had a "sexual emergency" because he had not had sex in four months.
READ MORE: Gang of Syrian boys aged 7-14 reportedly sexually harassed underage girls in Berlin swimming pool
Tuesday's sentence is not final, however, and can still be appealed.
A number of similar attacks committed by asylum seekers at swimming pools have been reported in Austria and elsewhere in Europe. Earlier this year, the Austrian town of Mistelbach issued a temporary pool ban on refugees after a "dark-skinned" man reportedly sexually assaulted a 13-year-old girl at a public pool.
The incidents have strengthened anti-migrant sentiment in Austria, which saw some 90,000 asylum seekers arrive in 2015 amid the wider European refugee crisis.
Data released by the Austrian newspaper Krone in September found that some 11,158 asylum seekers were suspected of committing crimes in Austria in the first half of 2016, compared to 15,236 in the whole of 2015.
You can share this story on social media: