Iraqi refugee detained in Germany over rape & abuse of 2 Chinese students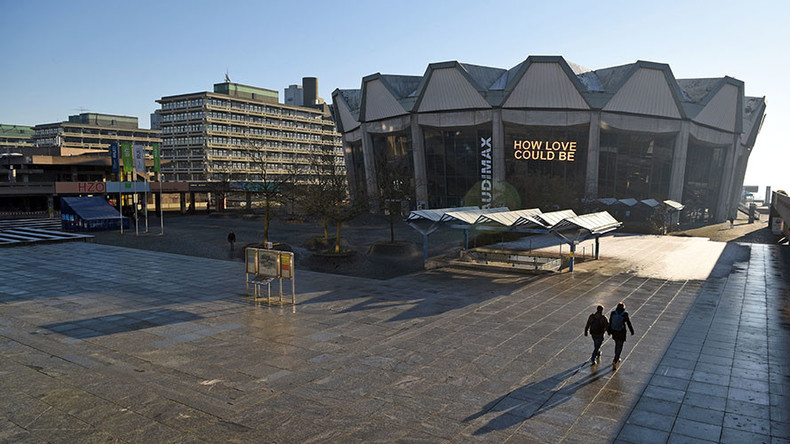 An Iraqi refugee has been arrested in Germany over suspicion that he abused and raped two Chinese students near a university in Bochum. The suspect has been living nearby with his wife and two children since last year.
Police officials said on Tuesday that they have detained a 31-year-old Iraqi man living at a refugee hostel suspected of sexually assaulting Chinese students who reported being attacked near Ruhr-Bochum University in recent months, Die Welt reported.
Chief of Bochum police Kerstin Wittmeier said news of the arrest was "a great relief" and "a good sign not only for the two victims, but also for many women who felt unsafe, especially in the vicinity of Ruhr University."
In the first assault, which took place on the university campus on August 6, a 21-year-old Chinese student was walking back to her dorm from a local underground station when she was overpowered and dragged into the bushes by her assailant, who then tried to rape the young woman while threatening her with a knife, police commissioner Roland Wefelscheidt said.
Nearly two months later, on November 16, another Chinese student, aged 27, was abused and raped in the bushes.
The suspect, who has been charged with attempted murder, rape, and aggravated assault, refutes the charges. His name has not been disclosed.
The key evidence leading to the suspect's arrest reportedly came from the 27-year-old victim's partner, who somehow noticed the perpetrator near the crime scene and took numerous pictures of him before he ran away. These were then used to identify the suspect, and subsequent DNA tests were taken. Police are trying to determine if he has committed other crimes, seeking tip-offs from other Iraqi refugees, Die Welt reported.
Between 1994 and 2002, twenty-one cases of sexual assault and rape were committed near and in the city of Bochum in North Rhine-Westphalia by the so-called "university phantom," a still unknown perpetrator whom the police have failed to catch.
The detention of the Bochum suspect comes just days after German police arrested a 17-year-old Afghan refugee, who is charged with assaulting Maria Landenberger, a 19-year-old student who was raped and probably drowned on the night of October 16. Her body was found the next day on the bank of the Dreisam River in Freiburg, home of one of Germany's top-tier universities.
Investigators have confirmed that the underage suspect entered Germany illegally and later filed an asylum request as an unaccompanied minor. He then lived with a foster family in Freiburg. The murder has provoked outrage, with Germans once again blaming Chancellor Angela Merkel's 'open-door' policy for what happened in Freiburg.
READ MORE:30 Syrian boys raped at Turkish refugee camp – repor
However, top German officials have urged the public not to scapegoat refugees, warning against inciting racial hatred, while Vice Chancellor Sigmar Gabriel has implored Germans not to exploit the crime "for incitement and conspiracy propaganda."
Steffen Seibert, Merkel's spokesman, said earlier this week that the government expects the perpetrator to be punished "to the fullest extent of the law," but added "we're talking about the possible act of one Afghan refugee, not that of a whole group of people, who are Afghans or refugees like him."
You can share this story on social media: