30 Syrian boys raped at Turkish refugee camp – report
Thirty Syrian children were raped for months at a Turkish refugee camp and government authorities failed to notice, according to BirGün newspaper. It comes amid allegations that Turkey is not a safe country for asylum seekers.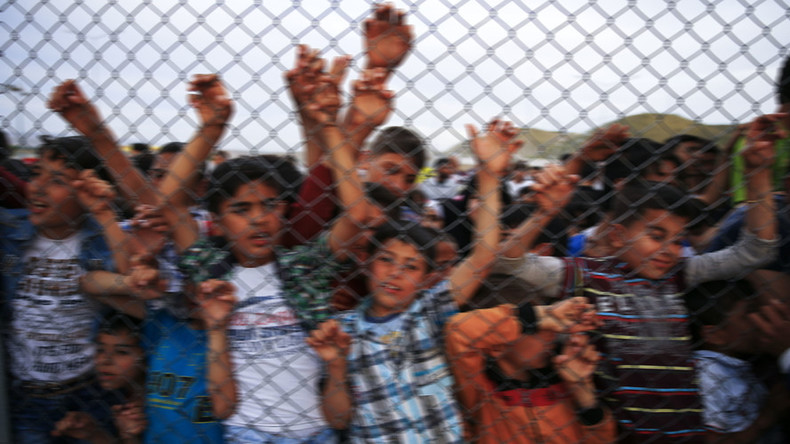 The 30 boys were raped by a cleaner at Nizip Refugee Camp in Antep, from September 2015 until the beginning of 2016.
The rapist, identified only as E.E., has confessed that he lured children between the ages of eight and 12 to have sex with him in return for 2 to 5 Turkish Lira (US$.70-1.80). He is now in pre-trial detention.
In addition to E.E.'s confession, the children were able to describe in detail how they were raped in the toilets of the camp.
The families of eight children have so far come forward with a legal complaint. The rest of the families have not done so amid fears that they would be deported.
But despite the rapes taking place over the course of several months, they were never detected by the Prime Ministry Disaster and Emergency Management Authority (AFAD), which runs the camp. Instead, the rapes were only revealed after military personnel noticed the perpetrator taking children to the blind spots of cameras.
In response to the revelations, a high-ranking military officer from the camp told BirGün that the AFAD is to blame for the rapes.
"The AFAD is responsible of the camp and for this disaster," he said.
But the AFAD wasn't the only party unaware of the crimes taking place within the camp, which has a capacity of 14,000 refugees.
The site was praised for its standards last month, during a visit from German Chancellor Angela Merkel, Turkish Prime Minister Ahmet Davutoglu, and various other Turkish government figures.
The shocking news comes amid reports of Turkish border control officers abusing and shooting Syrian refugees, prompting Amnesty International and other human rights organizations to claim that Turkey isn't a "safe" place for asylum seekers.
But despite any controversy surrounding Turkey's treatment of asylum seekers, the country is host to the largest number of refugees in the world, including 2.7 million Syrian refugees.
The EU and Turkey are currently aiming to work out a deal under which Ankara would take back all illegal migrants crossing into Greece from Turkey. In exchange, the EU would take in thousands of Syrian refugees directly from Turkey. Whether the agreement will be solidified remains to be seen, as it is currently in a deadlock, with both Brussels and Turkey seemingly refusing to budge.
Meanwhile, Europe continues to face the worst refugee crisis since World War II, with more than a million asylum seekers reaching the continent in 2015. Most of the refugees hail from war-torn Syria, where around 250,000 people have been killed and more than 12 million displaced since 2011, according to UN figures.
You can share this story on social media: