Indian student forced to strip in class for not finishing homework - reports
Published time: 19 Feb, 2017 20:47
Edited time: 20 Feb, 2017 12:46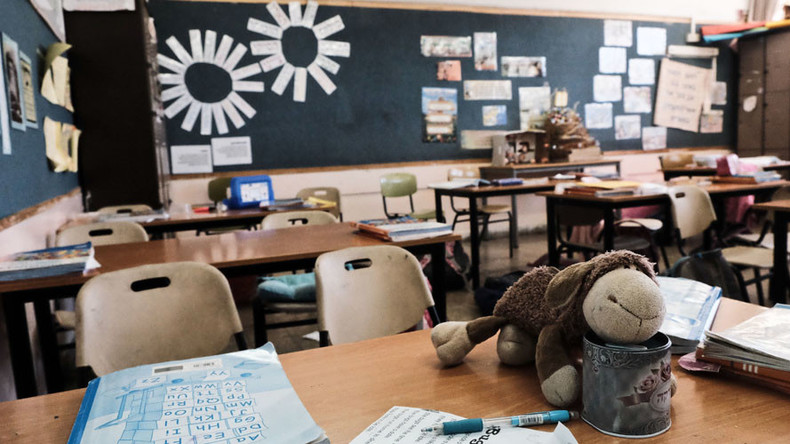 A female teacher in India is under investigation after a family alleged their 14-year-old daughter was forced to strip in front of her 7th grade classmates as punishment for not completing her homework.
The incident occurred on Saturday in a private school in the town of Nathdwara in the western state of Rajasthan, and was only brought to light after the girl's brother, also a pupil at the school, told their parents about what happened, according to the Indian Express.
Upon hearing of the incident, the girl's parents lodged a police complaint against the teacher under Section 354 of the Indian Penal Code, which relates to "assault or criminal force to woman with intent to outrage her modesty," as well as relevant sections of the Juvenile Justice Act.
Mahipal Singh of Nathdwara police confirmed an investigation has been launched, although the teacher has not yet been arrested, according to local reports. If convicted under Section 354, the woman could face up to five years in prison, as well as a fine.
READ MORE: Indian school book's shocking kitten experiment horrifies internet
The incident comes only days after a teacher in the neighboring state of Uttar Pradesh was suspended after also forcing a number of eighth grade students at an all-girls school to strip down after failing to complete their homework, reported the Times of India.
The teacher reportedly paraded the semi-nude students around the school yard for two hours, videoing them in the process. It's understood the teacher threatened to leak the video if the students did not complete their homework again.