Indian school book's shocking kitten experiment horrifies internet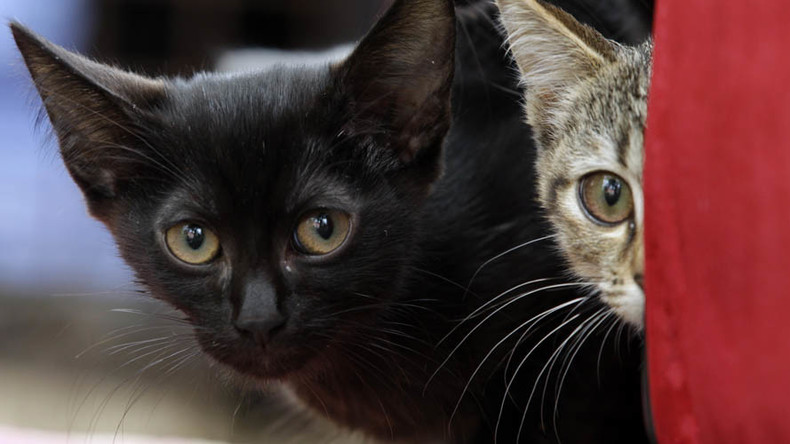 The publishers of a popular environmental studies textbook in India have been slated for publishing a book aimed at nine year olds containing an experiment that involves children killing a kitten.
The experiment in the book 'Our Green World: Environment Studies' aims to show children the difference between "living and non-living things."
"Take two wooden boxes. Make holes on lid of one box. Put a small kitten in each box. Close the boxes," the exercise reads. "After some time open the boxes. What do you see? The kitten inside the box without the holes has died."
Two illustrations are also included alongside the experiment. The first shows a kitten which appears to be alive, while the second is a drawing of a seemingly dead cat.
After images of the book were shared on social media, people questioned how such an experiment was included, as well as demanding a response from the publishers, PP Publications.
@Priya_Menon can you send me all pics of the cover? let's see if we can legally get them to stop this. this is 'how to be a killer 101"

— mahima kukreja. (@AGirlOfHerWords) February 2, 2017
@Priya_Menon 😳😳😳 How absurd! Doesn't someone review this shit before it's authorized & approved to be used in schools👿

— The Reaper (@_G_n_R) February 2, 2017
Incredible. A textbook circulating around schools in India is encouraging children to suffocate kitten as a science experiment.

— Alban O. (@PILLAY_CGLM) February 8, 2017
PP Publications issued a letter of apology to the Federation of Indian Animal Protection Organisations, stating their "regret" for the experiment's inclusion in the book.
The company detailed how it would now withdraw the book from publication, will stop selling any remaining stock and will now reprint any other editions of it.
It also stated that they will "be more careful and serious while publishing anything on pets and animals," adding that it hopes to be "free from any illegal and unethical action."
According to India Today, this is the second such instance of late where there has been uproar over questionable content covered in school books.
A sociology book used in schools in the state of Maharashtra explained how the price of a dowry partially equates to the ugliness of the woman involved.
You can share this story on social media: