'Breach of intl law, could trigger tensions': Turkey warns Greece over drills on Aegean island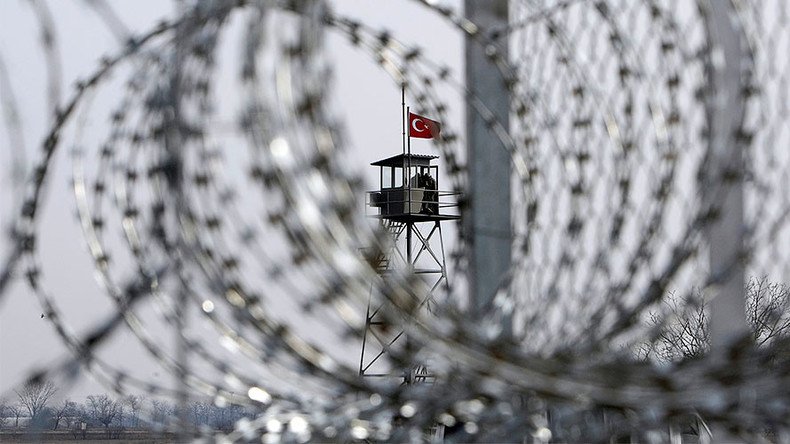 Military drills carried out by Greece on the Aegean island of Kos are against international law and could spark tensions between Athens and Ankara, a Turkish Foreign Ministry spokesman said.
"We call on our neighbor Greece to refrain from unilateral actions that... could trigger tensions and are against international law," Foreign Ministry spokesman Huseyin Muftuoglu said in a statement on Friday, according to Reuters.
The exercises breached a 1947 treaty that prohibited this kind of activity on the island, Muftuoglu noted, adding that Turkey could take preventive measures if necessary.
A source from the Greek Defense Ministry confirmed that the scheduled drills involving Greek Special Forces parachuting onto Kos did take place and will continue.
"The training schedule of the Greek armed forces is not going to stop," the source also said.
In turn, Greek President Prokopis Pavlopoulos stressed the need to respect the concept of peace and international law, noting, however, that Greece "among other things has to guard and defend the borders of the European Union," Greek news outlet Newpost reported.
"The ideals of solidarity and peace will guide Greece on its way," Pavlopoulos added.
Tensions between the two countries have been running high since last week, when a Greek court refused the extradition of eight Turkish soldiers allegedly involved in last July's attempted coup in Turkey.
Turkey promised to reconsider its relations with Greece following the ruling.
On Wednesday, Greece detected multiple incursions over the central and southern Aegean Sea carried out by Turkish military aircraft, which Greek Defense Minister Pano Kammenos described as "cowboy antics."
In response, Turkish Foreign Minister Mevlut Cavusoglu told Hurriyet newspaper that Turkey behaved "reasonably."
"Greece has been doing provocative things for a long time.
"We are behaving reasonably so there are no tensions with our neighbours.
"We know how to give the necessary response, the minister's approach isn't new… if the situation escalates, God forbid, if there is an unwanted accident, there will be no going back."
The island of Kos is located in the southeastern Aegean Sea off the Anatolian coast of Turkey. The island was demilitarized after World War II when Italy gave it to Greece under a peace treaty.
Greece began militarizing some of the islands after the Turkish invasion of Cyprus in 1974, saying that Turkey has no part in the peace treaty due to its neutral position in World War II.
The island of Cyprus is currently divided into two parts, with a UN-monitored ceasefire line. Reunification efforts have been on the rise over the past month, though a January meeting in Geneva failed to bring an end to the dispute.
You can share this story on social media: