'Open affront': Tehran vows 'reciprocal' retaliation for US banning entry to Iranians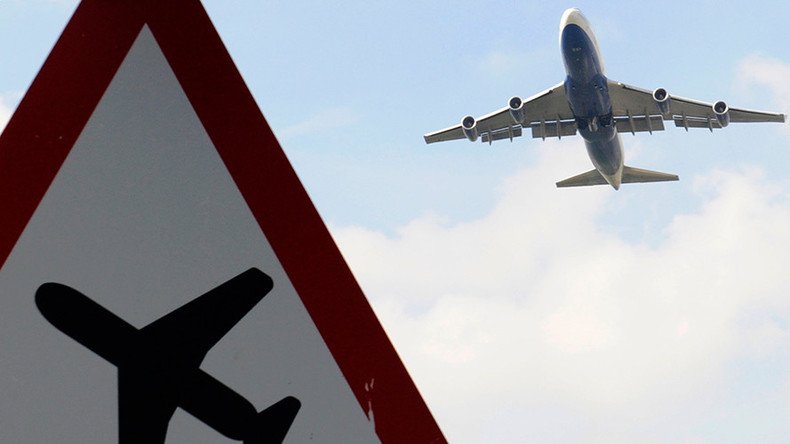 Tehran has described the recent order by US President Donald Trump ~ which temporarily bars citizens of six Muslim-majority countries, including Iran – an "open affront" and has promised to retaliate in a reciprocal manner.
"While respecting the American people and distinguishing between them and the hostile policies of the U.S. government, Iran will implement the principle of reciprocity until the offensive US limitations against Iranian nationals are lifted," the Ministry said in a statement quoted by Reuters.
Tehran noted that it "will take appropriate consular, legal and political measures" in order "to protect the dignity of all the Iranian people inside and outside the country," Press TV reports citing Iranian Foreign Ministry.
On Friday, Trump signed an executive order imposing a blanket ban on all Syrian asylum seekers until "sufficient changes" are made to the refugee program. Citing national security concerns, the ruling also prohibits citizens from six Arab nations, including Iran, from entering the US for three months.
Entry for people who hold US Green Cards will be reviewed in a case-by-case scenario, Reuters reports, citing White House officials.
Tehran has slammed Trump's decision as an "open affront."
"The restrictions against travel by Muslims to America... are an open affront against the Muslim world and the Iranian nation in particular and will be known as a great gift to extremists," Reuters quoted the official statement.
UN agencies have already issued a joint statement calling on Washington to continue letting refugees into the country since "the US resettlement program is one of the most important in the world."
Earlier, Iran urged Trump to refrain from erecting "walls between nations," reacting to the recent order by the US President authorising the construction of a wall on the border with Mexico to curb illegal immigration from the country.

Trump's Iranian entry ban is the latest spat in what appears to be simmering tensions between Washington and Tehran. Last week, the head of Atomic Energy Organization of Iran (AEOI), Ali Akbar Salehi, said his country reserves the right to "act appropriately" if Washington dishonours the so-called P5+1 deal on Iran's nuclear program.

"We can very easily snap back and go back … not only to where we were, but a much higher position technologically speaking," Salehi said in an interview with Canada's CBC News.
The P5+1 pact was signed by six major world powers (Russia, China, the US, Britain, France, and Germany) and Iran in July 2015. Under the treaty, Tehran agreed to reduce the number of its centrifuges by two-thirds.

During his election campaign, Trump called the agreement, signed by his predecessor Barack Obama, "catastrophic."
"My number one priority is to dismantle the disastrous deal with Iran," Trump said.
Salehi said Tehran is not willing to take hasty steps and will wait and see how the new US administration proceeds with the agreement.
"I don't want to see that day. I don't want to make a decision in that course, but we are prepared [for counter action]," Iran's nuclear chief said, warning that Iran may resume the program at a technologically "higher position."
You can share this story on social media: