UN urges Trump to backtrack on banning refugees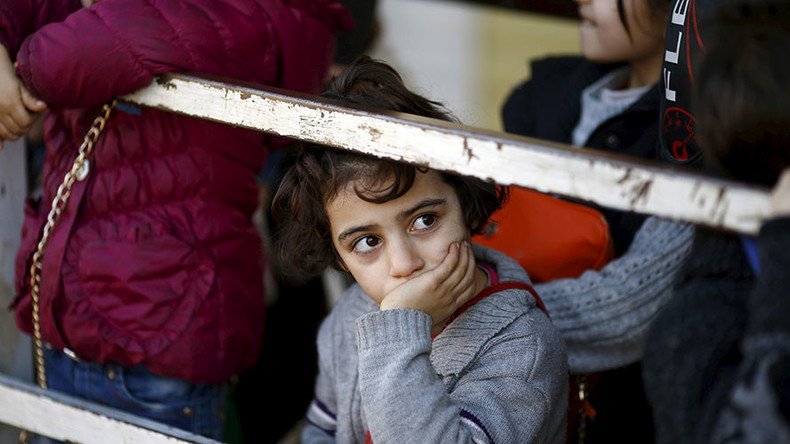 UN agencies issued a joint statement calling on Washington to continue letting refugees into the US after Donald Trump signed an executive order banning entry to Syrian refugees and suspending visas for visitors from six other Muslim-majority nations.
"The needs of refugees and migrants worldwide have never been greater, and the US resettlement program is one of the most important in the world," said Saturday's joint statement from the UN refugee agency (UNHCR) and the International Organization for Migration (IOM).
The agencies added that the program was "a win-win situation," which saved the lives of refugees, who then "enriched and strengthened their new societies" with "overwhelmingly positive" contributions.
Both organizations "hope that the US will continue its strong leadership role and long tradition of protecting those who are fleeing conflict and persecution."
On Friday, US President Donald Trump signed an executive order banning the citizens of Syria and six other Muslim-majority countries from entering the US for 90 days.
The order also effectively halted the resettlement program, barring all Syrian refugees until "sufficient changes" have been made to the program.
Many prominent figures across the globe, including businessmen, world leaders, and renowned scientists, have already spoken out against the order.
French Foreign Minister Jean-Marc Ayrault called the move "worrying," stressing that "welcoming refugees who flee war and oppression is part of our duty."
Iranian President Hassan Rouhani said that now is "not the time to erect walls between nations."
"Today is the time for peaceful co-existence, not the time to create distance among nations," he stressed, as cited by Reuters.
Let's help neighboring cultures, not build walls between nations. Let's not forget what happened to the #BerlinWall.

— Hassan Rouhani (@HassanRouhani) January 28, 2017
Iran has called the US decision to suspend visas an "open affront against the Muslim world and the Iranian nation" and promised to "take appropriate consular, legal and political measures," according to a Foreign Ministry statement, released by Iranian state media.
The youngest Nobel Peace Prize laureate, 19-year-old Pakistani Malala Yousafzai, said she was "heartbroken," as "President Trump is closing the door on children, mothers, and fathers fleeing violence and war."
Thousands of academics, 11 Nobel laureates among them, signed a petition branding the order "discriminatory" and "detrimental to the national security."
Facebook co-founder Mark Zuckerberg posted on the social network, "My great grandparents came from Germany, Austria and Poland. [My wife] Priscilla's parents were refugees from China and Vietnam. The United States is a nation of immigrants, and we should be proud of that. Like many of you, I'm concerned about the impact of the recent executive orders signed by President Trump."
Zuckerberg added that "we need to keep this country safe," while at the same time concentrating on "people who actually pose a threat."
"We should also keep our doors open to refugees and those who need help. That's who we are. Had we turned away refugees a few decades ago, Priscilla's family wouldn't be here today," Zuckerberg wrote.
You can share this story on social media: