Iran to resume enhanced nuclear program if Trump dishonors P5+1 agreement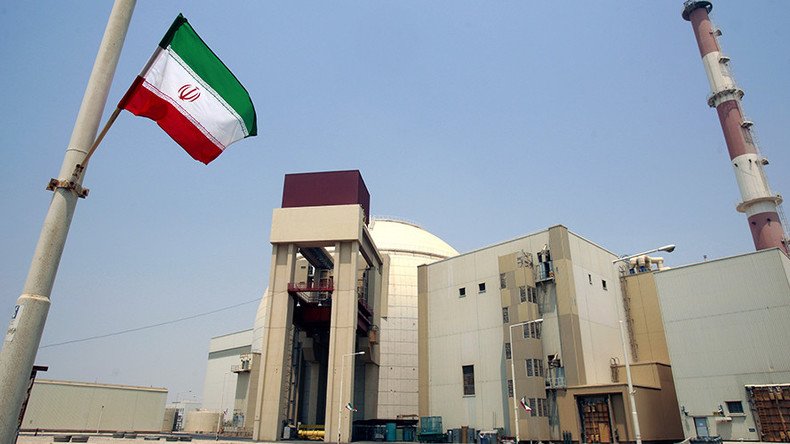 Iran is prepared to resume its nuclear program, and at a technologically "higher position," if the new US Trump administration does not honor the nuclear agreement signed in July 2015.
The head of Atomic Energy Organization of Iran (AEOI), Ali Akbar Salehi, said Tehran reserves the right to "act appropriately" if Washington reconsiders the so-called P5+1 deal on the Iranian nuclear program.
"We can very easily snap back and go back … not only to where we were, but a much higher position technologically speaking," Salehi said in an interview with Canada's CBC News.
"I don't want to see that day. I don't want to make a decision in that course, but we are prepared," Iran's nuclear chief added.
According to the deal signed in July 2015 between Tehran and six major world powers (Russia, China, the US, Britain, France, and Germany), Iran agreed to reduce the number of its centrifuges by two-thirds.
Under the deal, governed by the Joint Comprehensive Plan of Action (JCPOA), Tehran also agreed to cap its uranium enrichment below the level needed for bomb-grade material.
The Islamic Republic also vowed to reduce its enriched uranium stockpile from around 10,000kg to 300kg for 15 years and agreed to international inspections. In response, Western countries agreed to lift international sanctions.
Despite the breakthrough being hailed by former US President Barack Obama as a way to halt Iran's alleged drive to develop nuclear weapons – an accusation which Tehran consistently denies – Trump previously called the agreement a "disaster".
During his campaign trail, the new president told an American Israel Public Affairs Committee (AIPAC) conference in May that dismantling the deal was top of his agenda.
"My number one priority is to dismantle the disastrous deal with Iran," Trump said at the time, speaking before AIPAC in Washington, DC. "I have been in business a long time…this deal is catastrophic for Israel – for America, for the whole of the Middle East… We have rewarded the world's leading state sponsor of terror with $ 150 billion and we received absolutely nothing in return."
In an interview with Iran's IRIB news published on Sunday, Salehi noted that it's too early to evaluate Trump's stance on Iran. Tehran is gauging the new administration's behavior in honoring its commitment to the deal.
Salehi said Iran will not initiate a violation of the JCPOA, but warned that should Washington backtrack on the deal, Tehran will increase uranium enrichment capacity to 100,000 SWU in a year, the Tehran Times, reported.
Last week, ahead of Trump's inauguration, Iranian President Hassan Rouhani said that Washington could not unilaterally cancel the nuclear deal.
"The president-elect has shown he is not happy about the nuclear deal, calling it the worst deal ever signed. This is only empty talk," Rouhani said. "I don't think he can do much when he goes to the White House."
The UN Security Council which monitors progress reports on the implementation of Iran's nuclear deal, earlier this week heard that Iran is honoring its end of the bargain.
"[The UN] has not received any report, nor is aware of any open source information regarding the supply, sale or transfer to Iran of nuclear-related items undertaken contrary to the provisions of the resolution," Under-Secretary-General for Political Affairs Jeffrey Feltman told the UNSC.
Feltman also noted there's no information on "Iranian ballistic missile activities or ballistic missile-related transfers to the country undertaken contrary to the relevant provisions of the resolution," the UN news service noted.
You can share this story on social media: