Swedish Police defuse bomb planted in refugee camp housing 140 people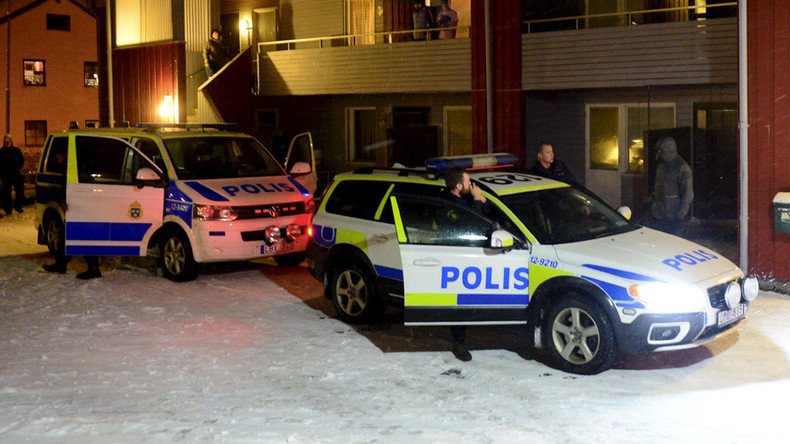 Police in Gothenburg, Sweden defused an explosive device found at a local refugee center late Wednesday, after an employee of the camp spotted a suspicious object.
Residents of the camp were temporarily evacuated and the site was cordoned off. Explosives experts concluded that the object contained "some form of explosives."
Peter Adlersson, the press spokesman for the local police, said the incident was serious, according to Aftonbladet newspaper.
A preliminary investigation has been launched, but no arrests have been made so far, local media report.
The camp is home to around 140 people. Luckily, many were out when the incident occurred, Adlersson said.
Refugees staying at the camp were allowed to return after the object was successfully defused.
Earlier this month, local media reported that gangs of migrants in Gothenburg keep police on constant alert at the country's leading mall, Nordstan. Many people are scared to visit the shopping center where residents get harassed and attacked, Expressen daily reported, citing police.
Trouble at the mall regularly starts in the evening as the shops begin closing around 8:00pm. In some cases, gangs of young people outnumber the police.
According to Expressen, local police are intimidated by the gangs, and have been forced to implement special measures due to increasingly threatening behavior toward shoppers and business owners.
Protests were held last October on the Swedish island of Gotland in October, after police released several men, reportedly asylum-seekers, accused of gang-raping a wheelchair-bound woman. The incident took place in the small town of Visby, where a woman in her 30s contacted police about the rape. Expressen reported that the suspects were all asylum-seekers and that the rape allegedly took place at asylum accommodation.
Swedish laws regarding refugees are among the most liberal in Europe. A record number of people – nearly 163,000 – sought asylum in Sweden in 2015, the Swedish Migration Agency reported.
In 2016, the Swedish parliament adopted new laws stating that a person who has applied for asylum and either refused entry or received an expulsion order is no longer entitled to accommodation and daily allowances from the Swedish Migration Agency.
You can share this story on social media: