'Natural habitat for 2mn citizens': Russia outlines Arctic development focus ahead of intl forum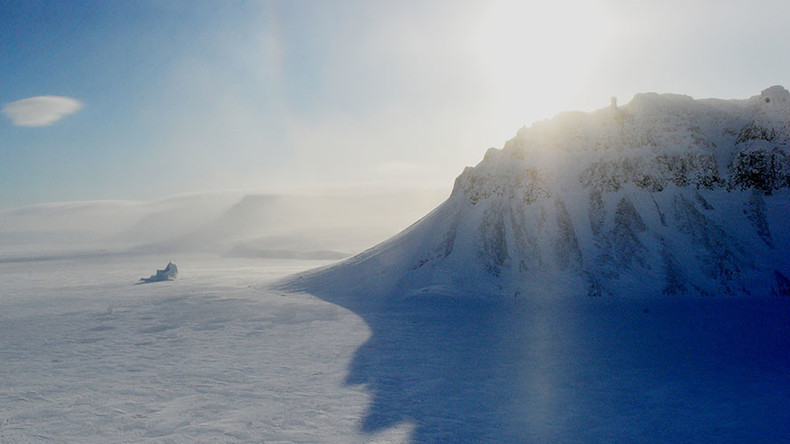 Russia has renewed its commitment to economic development in the Arctic, ahead of a high-profile international summit dedicated to the region, where President Vladimir Putin is scheduled to deliver the keynote address.
"Unlike for many of our foreign partners, who believe that the Arctic is an exotic land populated only by small indigenous peoples leading a traditional way of life, for us it is a normal place to live. Over 2 million people live in the Russian segment of the Arctic, more than half of the entire Arctic population," Aleksander Tsybulskiy, Deputy Minister of Economic Development, said during a press conference in Moscow.
"For us the Arctic is a territory of everyday life, an area of economic development, a place where we should create a comfortable existence for Russian citizens living there… while for our partners it is sometimes a territory of conservation where they want to preserve ancestral forms of living."
READ MORE: World's largest marine reserve in Antarctic gets green light
More than 1,000 people from 14 countries are expected to attend the summit in Russia's Arctic port of Arkhangelsk in March, the fourth such conference, and the first since 2013.
The carefully considered theme, 'Man in the Arctic,' was chosen specifically "because it is minimally politicized, and allows a comfortable dialogue for both Arctic and outside nations," Tsybulskiy said.
The Deputy Minister said countries including China, India, Japan and Germany expressed interest in the conference, not least because of future economic opportunities in natural resource extraction, and shipping.
The forum would be split into nine different segments, including ecology, and tourism, but there was no intention to conceal the economic focus, Tsybulskiy said.
"It's not a secret to anyone that when we talk about developing the Arctic, we are talking about investing in hydrocarbon projects. It is the main driver of our activity in the region," stated Mikhail Grigoriev, a leading oil & gas academic, who advises the Russian government, as several officials referred to the potential oil and gas reserves of up to 100 billion barrels that await discovery.
"Right now a priority is development of the mining-ore base, as well as the large-scale modernization of the industrial complex in the Arctic area," said Elena Bezdenezhnykh, Vice President of Norilsk Nickel, the Russian metals giant.
Norilsk Nickel plans to increase geological investment in the area by 25 percent annually, as well as to upgrade Soviet-era infrastructure, such as the airport in Norilsk, Bezdenezhnykh said.
Further details are expected to be announced at the forum itself, which Tsybulsky said will now become a regular event, to be staged once every two years, and always in Arkhangelsk, where hosting facilities will be developed.
You can share this story on social media: