World's largest marine reserve in Antarctic gets green light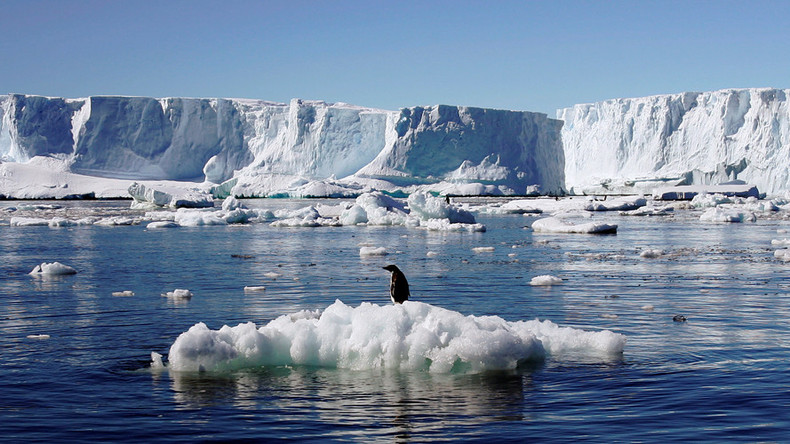 An international agreement approved by 24 countries and the EU has paved the way for the world's largest marine park in the Ross Sea around Antarctica.
The deal was reached on Friday and will see 1.55 million sq km (600,000 sq miles) of the Ross Sea protected from commercial fishing for the next 35 years after talks were finalized in Hobart, Australia.
More than 10,000 species including penguins, whales, leopard seals and the Antarctic toothfish call the Ross Sea home, which is one of the world's most vital ecological spots.
As part of the agreement, special zones will be introduced where fishing will be allowed for research purposes only.
READ MORE: Terrifying beauty: 8,000 new lakes in Antarctica alarm scientists
The protected area will comprise over 12 percent of the Southern Ocean in what environmental activists and scientists have hailed as a historic deal to preserve marine life.
According to scientists, the Southern Ocean makes 75 percent of nutrients that maintain maritime diversity across the rest of the world's seas.
The Commission for the Conservation of Antarctic Marine Living Resources (CCAMLR) approved the agreement after two weeks of negotiations between the various delegates during the organization's annual meeting.
Russian President Vladimir Putin's Special Representative for Ecology, Sergei Ivanov, praised the new agreement.
"Russia has a proud history of exploration and science in Antarctica," Ivanov said. "In this time of political turbulence in so many parts of the world, we are pleased to be part of this collaborative international effort to safeguard the Ross Sea."
Putin assigned 2017 as the 'Year of Ecology' and also widened the marine protected area around Franz Josef Land in the Arctic.
READ MORE: Kraken rumors rife as giant 'sea creature' spotted off Antarctica by Google Earth (VIDEO, POLL)
It's hoped the marine park, which is the first of its kind to be made in international waters, will encourage other agreements to protect the world's oceans, in line with the International Union for the Conservation of Nature's recommendation of preserving 30 percent of all oceans.
US State Department representative Evan Bloom told the Guardian that the deal is "a significant moment."
"We've been working towards this for many years," Bloom said. "It's taken time to get consensus but now we have established the world's largest marine protected area."
You can share this story on social media: